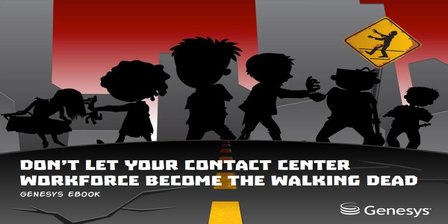 You can't escape these agents of the undead, pacing around listlessly, muttering to themselves about service levels, unfair schedules and not enough time for breaks or training.
Contact centre professionals and leaders have to ask themselves two questions:
Are we causing a workforce apocalypse?
Are we giving our call centre forecasters, schedulers, managers, and agents the proper workforce optimisation and management tools?
Don't let zombies infect your contact centre workforce! There are cures out there that can bring your agents, supervisors, and managers back to life.
Download this eBook to learn how workforce management and Genesys Gurus can help cure any form of zombiefication!
---

Thousands of companies and organisations of all sizes around the world rely on Genesys every day to delight customers by powering optimal customer experiences and journeys with the award-winning Genesys Customer Experience Platform.
Genesys has experts who help organisations across many industries design and deliver optimal customer journeys, using people, processes and technology required to deliver the journey across all touchpoints, channels and interactions. Genesys experts combine strategic business insights with hands-on, practical experience gained from thousands of implementations to help you get to market faster, increase your productivity, and achieve measurable business results.
At the heart of the Genesys Customer Experience Platform is patented technology that allows companies to easily optimise the distribution, commonly called routing, of all interactions, cases and back office tasks in such a way that it delivers a highly differentiated customer experience and the lowest cost of operations. It does this by directly routing each specific item in priority order to the optimal person at any location or in any organisation. The optimal person is someone who has the most appropriate skill set to engage in the activity and is available in an SLA acceptable time period.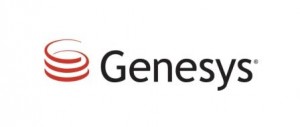 See Genesys' Website or Company Profile