Contact Centre Supplier Directory
Noetica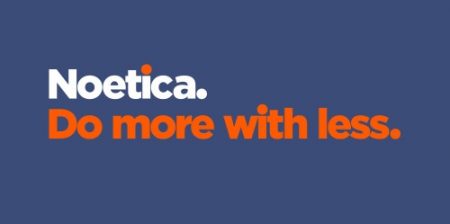 Noetica is a British, privately owned software company headquartered in London trading globally and specialising in the development and delivery of customer contact systems.
Established in February 1997, we take great pride in our products and services and are fanatical about delivering excellence in everything we do. Our client base spans four continents and operates around the clock.
Following a management buyout in 2010, the company is now fully owned by Danny Singer (Noetica's founder & CEO) and his management team. Noetica has been consistently profitable and growing over the last 6 years.
Synthesys™, Noetica's product range, is a comprehensive package that provides almost everything you will ever need in order to run and manage a successful, effective and efficient call centre operation.
Developed over many years and incorporating a wealth of knowledge and experience of the call centre space, Synthesys™ is designed to reduce reliance on IT and empower the business functions to become autonomous and extremely agile by delivering integrated applications to the agents' desktop intelligently and in record time.
The underlying philosophy behind Synthesys™ is based on the concept of a process. Each customer interaction needs to conform to a clearly defined business process. At the heart of Synthesys™is a Visual Interaction Design environment (the Interaction Studio) that enables non-technical users to clearly, easily and visually define and implement each business process in a rigorous yet flexible way, rapidly and without programming. These processes, can be simple or complex, self-contained or rely on a multitude of other systems that Synthesys™ brings together behind the scenes delivering a Unified Agent Desktop in a unique way.
Ultimately, Synthesys™ is there to deliver simplicity and consistency at the agent front end, regardless of the complexities that the existing IT infrastructure, telephony and the business rules may dictate. Synthesys™ supports the agile enterprise as inevitable rapid and frequent changes impact the way in which the business needs to interact with its customers.Synthesys™ provides a wide range of contact centre features and modules making it one of the most comprehensive software platforms for customer contact on the market:
A comprehensive customer contact solution "in a box".

Arguably, the most advanced and feature-rich call scripting/agent guidance technology on the market.

A tactical native CRM system provided as standard.

Patent protected (software or hardware based) Predictive Dialling technology.

Our very own telephony platform complete with PBX, ACD, IVR and Voice Recording as well as CTI connectors to well over 40 different market leading telephony platforms.

Advanced and intuitive outbound campaign management solution including visual list segmentation and maintenance, visual call recycling strategy engine, multimedia support for email, SMS, etc.

Web self-service utilising the .NET browser based mode of delivery for scripts.

Customisable Web Chat.– Call blending and blending of voice and multimedia (including web chat).

Detailed Live and Historical reporting linking telephony information with call content.
We employ a hand-picked team of 25-30 talented, passionate and dedicated people most of whom have been with the company for many years and have an encyclopaedic knowledge of our technology and the customer contact industry.
We would love to welcome you into the rapidly growing family of Noetica customers. Synthesys™ helps contact centres of all sizes (from 5 to 1000+ seats) across several continents achieve continuous improvements in the quality and efficiency of their business activities.
Why not get in touch and see what we could do for you?

Address

Suites 45-47 The Hop Exchange, 24 Southwark Street, London, SE1 1TY United Kingdom

Phone

Email

enquiries@noetica.com