Noetica provides cost effective, high-end contact centre productivity software.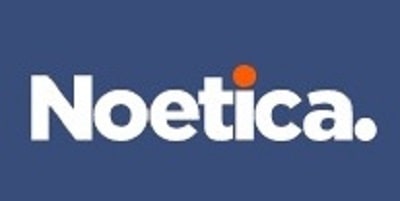 Its product range has been refined over its 26 years history, consistently remaining at the forefront of innovation in the contact centre technology space. By combining the rich functionality of its comprehensive agent productivity tools (Synthesys™), advanced outbound technology (SmartBound™) and comprehensive voice platform (NVP™), Noetica provides tailored solutions to suit any contact centre across industries.
Recently, Noetica has been challenging the traditional telephony model and is demonstrably able to provide PBX-free fully featured call centre telephony. The Noetica Voice Platform (NVP™) delivers the expected functionality – ACD, IVR, voice recording, quality management and billing – without the need for an enterprise PBX. Whether in a private cloud or on premise, this call centre pure play integrates seamlessly with Noetica`s Synthesys™ to radically cut the cost of delivering inbound, outbound, and blended telephony.
The company has recently launched a Skills & Ability Based Routing Engine (SABRE™) along two major new ground-breaking technologies for outbound calling: – LPD™: AI-oriented detection of all forms of answering machines or voicemail with high accuracy, no initial pause and 0% 'false positives', meaning 0% silent calls. – SNoDrop™: High performance predictive dialler with 0% dropped (abandoned) calls.

Office 101, The Beehive, Building City Place, Gatwick. RH6 0PA.
Telephone: 0345 0181070