Cirrus – Who is Cirrus?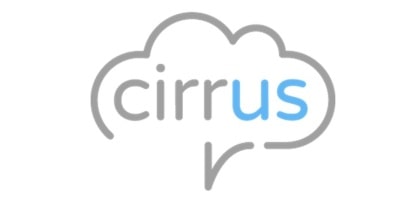 Cirrus is a leading UK contact centre service provider that offers a true-cloud Contact Centre as a Service (CCaaS) solution, providing a wide range of digital channels and API integrations from within a single agent interface.
Our philosophy is centred around the belief that agents are the heroes of customer service. This approach has helped Cirrus build a loyal and satisfied customer base that spans multiple industries. We have also amassed more than 50 strategic partners in the channel. This growth has seen Cirrus manage more than 10,000 agent licences between them.
Cirrus' innovative cloud-based solution integrates multiple communications channels, including voice, video, email, and more, into a single agent interface. The clear, single-pane-of-glass allows customers to shift channels as they wish while still benefiting from a seamless experience. The solution also offers unlimited scalability for customers of all sizes, top-level security, and resilience, including a 99.999% uptime guarantee and a 60-second Recovery Time Objective promise.
Our open approach to integration and automation means that the solution is built to integrate with a wide range of third-party applications, including Salesforce, Dynamics, and ServiceNow. This feature ensures that agents always have the relevant customer details to hand, driving down Average Handling Time and subsequently improving Customer Satisfaction scores.
The service provides full visibility for both historical and real-time performance across all channels, allowing businesses to streamline training and improve processes based on identifiable trends and areas for improvement. All Business Intelligence data is represented within a single pane of glass, so businesses always have a single source of truth without the need to integrate multiple data warehouses for reporting.
One of the significant elements of Cirrus' contact centre solution is the Conversational AI (CAI) and analytics offerings. The CAI understands customer requests and responds in an intuitive manner, freeing up agents to deal with more complex queries or those that require a more empathetic response. By integrating CAI into their wider application ecosystem, contact centres can provide 24/7 customer self-service capabilities while simultaneously alleviating pressure from agents in times of high engagement volumes.
Cirrus' Success Management program ties all this raw data together as a full CX consultancy service. Acting as an extension of your Operations team, Cirrus' experts will help translate end-to-end reporting from the service into actionable strategies and process changes, ensuring that your customer service is always on point. Our people are passionate about teamwork, success and innovation and devoted to helping customers achieve business