Five9 – The Intelligent Cloud Contact Centre: Reimagine Customer Experiences and Realise Results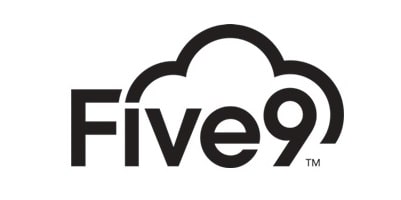 With Five9, businesses can unlock customer intelligence and insights that empower agents and help organisations reimagine their customer experience:
Five9 takes a digital-first approach to transforming businesses in the cloud, enabling your customers to engage on their channel of choice and resolve their issues as effortlessly and fast as possible. Five9 provides the solutions businesses need to reimagine the customer experience and deliver real business results.
With Five9 you can:
» Engage with your customers on their channel of choice
» Empower your agents and supervisors with practical AI and automation to streamline your operations and increase business agility
» Close the loop with customers and provide a proactive customer experience
» Connect the contact centre to the rest of the business to help share data and insights
As we take the lead in leveraging AI and automation in the contact centre, we are helping customers use technology where it can deliver the best return on investment (ROI) and leverage their live workforce to still ensure that the contact centre remains at the "heart" of a more human customer service experience. 
Practical AI and automation built in
» Streamline agent workflows with prebuilt automatic actions
»  Resolve interactions faster with agent guidance
» Increase productivity with unified agent desktop
» Improve agent engagement with gamification
» Be where customers are with Five9 Digital Engagement
» Focus agents on customer experience, not on tech and systems
Completely adaptable cloud contact centre
» Rich set of APIs, SDKs, and a no-code integration solution
» Deep CRM integration with Salesforce, Oracle, ServiceNow, Microsoft, Zendesk, and more
» Open platform with support for AI and emerging technologies
» Best-in-class workforce optimization hosted from the Five9 cloud
» Scalable and flexible
» Rapid deployment with the Five9 FastTrack program
Customer-first approach aligns with business goals
» Full implementation, configuration, and lifetime support
» World-class account management to ensure long-term success
» Deep cloud contact centre expertise to support digital initiatives
Highly scalable and secure hyperscale architecture
» Stringent administrative, physical, and technical safeguards ensure security and compliance
» Hyperscale architecture
» Non-disruptive real-time updates with no maintenance windows
» 24×7 NOC availability and redundant data centres
» Maintain business continuity
View a demo or contact us today to learn more about the Five9 intelligent cloud contact centre.

29 Throgmorton Street, London EC2N 2AT.
Telephone: 0330 808 5300