FourNet is at the forefront of technology developments within the telecommunications market, specialising in contact centre technologies, unified communications, video conferencing and managed and cloud services.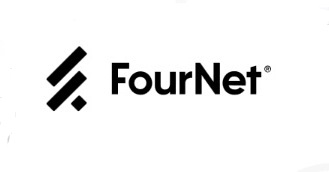 We operate in all market sectors across the globe and offer a complete communications package from design and implementation, through to after sales customer support and maintenance. 4net are an Avaya Platinum Partner and an Avaya Partner in Customer Excellence. We are also highly accredited with other partner organisations including Microsoft Skype for Business (formerly known as Lync 2013) and Enghouse Interactive.
Over the past 18 months we have won a number of awards in recognition of our dedication to service and project delivery and were chosen to represent the UK in the European Business Awards.
We work with our customers to design and deliver Contact Centres, unified communications, video conferencing and cloud and managed services that address the challenges faced by businesses today. Contact Centres continue to face challenges of how to increase efficiency and improve customer service whilst keeping costs down and revenue high. Then combine this with a revolution in the market place that is being driven by three critical shifts:
» New generations of consumers are gaining purchasing power and changing the way customers gather information, make decisions, and communicate.
» Consumers are rapidly adopting new access methods (web self service), different media types (IM, web chat), and new devices (smart phones).
» Customer are less tolerant of poor service, more inclined to leave after a single bad experience, and likely to broadcast their dissatisfaction using social media.
This means that organisations need an end-to-end customer experience approach that helps them leverage existing resources alongside the latest best practices and technologies. Our knowledge and expertise in the Contact Centre space has allowed us to deliver technology that helps organisations increase efficiency and improve customer service whilst keeping costs down and revenue high.
We will work with your business to investigate the most appropriate technology and applications for your organisation to adopt to help your contact centre improve performance, drive customer interaction, enhance the customer experience and increase agent productivity – delivering competitive advantage but most of all seamlessly and cost effectively integrating them with your existing infrastructure.
FourNet strives to provide customer services that stand far above our competitors and we do this by putting our customers at the heart of what we do. We measure our success by our customer satisfaction and retention and over the past 10 years we have achieved a 99.96 customer retention rate and a Net Promoter Score of 89%. Avaya voted our customer care programme as the finest in the industry, winning us the Avaya Service Excellence Award in 2012.

3 Scholar Green Road, Cobra Court, Manchester. M32 0TR.
Telephone: 0333 323 0700