FourNet hires Sabio Group's ex CCaaS solutions lead – Iain Johnson's appointment as Head of Solution Design is the latest in a string of senior hires at fast-growing tech firm
Digital transformation and customer experience specialists, FourNet, have appointed Sabio's former principal solutions lead as Head of Solution Design.
Iain Johnson joins award-winning FourNet as the company's new vendor agnostic customer experience (CX) function forges a sector-leading reputation for achieving rapid data-led, outcome focused results.
As Principal Solutions Manager at CX technology firm Sabio's Solutions Group, Johnson was responsible for managing a large solutions design team focused on their Contact Centre as a Service (CCaaS) offering for customers.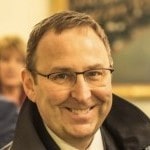 Stuart Williams, Chief Technology Officer at FourNet, said:
"Iain Johnson is one of the most experienced solution design leaders around, and brings a wealth of skills and a fresh perspective to FourNet which will benefit our customers. 
"We are thrilled to welcome Iain to our rapidly growing team, where he will help us design, develop, and deliver vendor agnostic CX transformation for our customers and will work closely with our newly created, genuinely unique CX function, which is already delivering outstanding success for customers." 
Johnson spent 8 years at Sabio and prior to that was Principal Solution Consultant, EMEA, for US CX software firm, Genesys.

Iain Johnson, Head of Solution Design at FourNet, said:
"I've been in the industry for a long time, and I'm incredibly excited at this opportunity to join FourNet as it grows and innovates at an incredible pace.  
"I'm looking forward to helping push FourNet to the next level, keeping a very mindful eye on driving innovation, creating new propositions, and being able to support the commercial teams in communicating the best solutions to clients, making sure that customers are succeeding with the investments that they make. 
"I'm also keen to be able to work in a properly agile fashion where we collaborate with and design the best solutions for our customers, and are not beholden to particular vendors." 
Johnson's appointment is the latest in a string of senior hires. Former Strategy Consulting Director at Capita, Oliver Bareham, joined as Customer Experience Director last year; and ex Innovations Director at Capita, Alan Linter was recently hired as Group Consulting Director.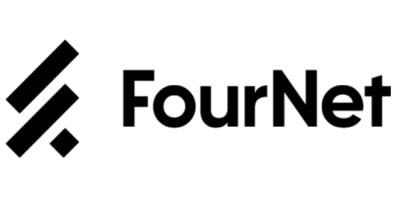 FourNet is one of the fastest-growing privately owned technology companies in the UK and its newly created CX function is comprised entirely of highly skilled contact centre customer experience experts – from data scientists and business analysts to service designers and technologists – who have worked across the private and public sector, for some of the biggest names in the corporate world.
The team uses a 10-day rapid-scan, outcome focused, data-driven diagnosis with a unique in-house 100-point best practice benchmarking exercise which delivers pre-determined value for customers in weeks, not months, and enables FourNet to find or build the best tailor-made solutions to solve that organisation's problems.
Based in Manchester, with offices in London and Derby, FourNet is one of the UK's leading privately owned tech companies, with around 150 employees and revenues in 2022 of £37 million.
FourNet works with some of the most secure, critical and commercially driven customers in the UK, including more than 30 UK Government departments and agencies, as well as emergency services, housing associations, and local authorities.
For additional information on FourNet view their Company Profile
FourNet is hosting its annual Digital Transformation Summit on September 21st at Mansion House in London. If you work in IT, cyber security, customer experience and digital transformation, you can register for a place, here.