MPL Contact centre Contact Reaches 2,000 Call Script Milestone with the Noetica Synthesys™ Interaction Studio
Established in 1994, MPL Contact is one of the UK's leading providers of outsourced contact centre solutions with an impressive and diverse client list that includes Westminster Collections, Page One Communications and OpenRent. From contact centres in Nottingham and Belfast, the company provides its clients and their customers consistent high-quality service delivery, whether it's completely managing their entire operations, providing vital support during peak periods, daytime, overnight and weekend cover, or as a trusted resource, as part of their disaster recovery and business continuity strategies.
To offer this round-the-clock service, MPL Contact has invested in its technology infrastructure, across its two sites including ACD, CTI, IVR, scripting, database, messaging, workflow, scheduling, reporting and business applications. Mark Menhennet, Managing Director at MPL Contact explains: "This high-end technology enables our agents to optimally manage telephone calls, emails, web chat and texts on behalf of our clients."
Central to MPL Contact's impressive inbound operation is Noetica's Synthesys™ Interaction Studio which provides intelligent call scripting capabilities, and SABRE™ (Skills & Ability Based Routing Engine), which delivers a dynamic new approach to skill-based routing. By continuously assessing and scoring all agents capability in real-time, SABRE™ ensure customers are only ever connected to the agents best suited to handle their enquiries, based upon their performance at that exact moment.
"To date, we have created more than 2,000 scripts using the Synthesys™ Interaction Studio," states Mark. Key to reaching this milestone is Noetica's no code/low-code approach to scripted app development, which enables MPL Contact to create, often complex scripts for agents to use, without the need for any programming knowledge, or reliance on the IT department. Mark continues: "Our previous system required a degree of technical proficiency, so when Noetica demonstrated their solution, we could immediately see a clear efficiency benefit."
Using the Synthesys™ Interaction Studio, agents can handle inbound communications, including coordinating the appropriate response with the client, on behalf of the customer. "We provide our clients' customers with a seamless experience from the initial point of contact, through to the resolution of their enquiry," adds Mark.
In the time since MPL Contact introduced Noetica to its contact centre in Nottingham, the solution has provided vital support for the company's approach to hybrid and flexible working, which was a major benefit in both managing and supporting agents during the pandemic. Mark concludes: "With Noetica, we can ensure every one of our agents has all of the tools and information they need, from a single desktop interface, to handle every enquiry, whether they are working on-site or from home."
Following the success of the project at its Nottingham contact centre, MPL Contact is now planning the roll-out to include its Belfast site.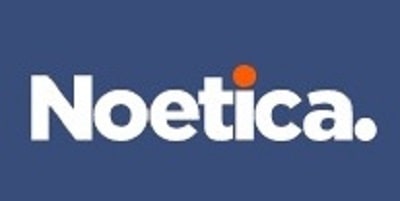 Noetica provides cost effective, high-end contact centre productivity software. Its product range has been refined over its 26 years history, consistently remaining at the forefront of innovation in the contact centre technology space. By combining the rich functionality of its comprehensive agent productivity tools (Synthesys™), advanced outbound technology (SmartBound™) and comprehensive voice platform (NVP™), Noetica provides tailored solutions to suit any contact centre across industries.
For additional information on Noetica view their Company Profile