Mitel's Strong Partnership with Noetica Delivers Major Wins in 2020

Mitel's contact centre technology portfolio is one of the most comprehensive and adaptable offerings in this highly competitive market. This completeness of vision includes the ability to deliver anything from public, private or hybrid cloud solutions to specialist features provided via a best of breed approach through partnerships with some of the most innovative technology providers in the contact centre space.
One of these partnerships is in the area of outbound campaign management, process scripting and predictive dialling technologies. Since 2013 Mitel has been able to provide uniquely positioned advanced outbound technologies and process scripting under its own brand via an OEM alliance with Noetica. With 24 years of expertise in the contact centre space and boasting a raft of patented technologies, Noetica has maintained its position as a trailblazer in the highly specialised area of predictive diallers and advanced campaign management.
The combination of Mitel's global market reach and Noetica's advanced technology has been gaining increasing recognition over the last seven years of this strong partnership. Despite the obvious setbacks that 2020 has brought to the global economy, Noetica's technology, marketed by Mitel under the MiContact Center Outbound brand has seen a raft of highly significant wins with large new customer deployments spanning four continents.
To mention just a few of this year's major wins, Mitel has secured a 1,200 seat dialler installation with a leading insurer in South Africa, a 400 seat deployment for a fintech corporation in the Middle East, two new financial services outbound solutions in the US, a large insurance company and a well-known food supplier in the UK as well as a leading recruitment organisation in Australia. This growing success story is testament to the seamless manner in which Mitel and Noetica have been able to closely work together on all levels, be they technical or commercial to provide customers with the best technical solution at the best price.
These new Mitel customers have been able to take advantage of the highly specialised, unique technologies that the Noetica platform has to offer. These include the ability to safely and accurately identify calls made to voicemail or other answering machines whilst guaranteeing absolute zero silent calls through the patented Live Person Detection (LPD™) artificial intelligence enabled feature as well as the ability to deliver high performance predictive dialling whilst guaranteeing a 0% Abandoned Call Rate (ACR).
Furthermore, 2020 saw the first rollout of the new SABRE™ (Skills & Ability Based Routing Engine) technology, which confers Mitel dialler administrators the ability to deliver more dialler calls to those agents which are most likely to achieve the best results on the day. This is made possible through a real time closed feedback loop which automatically adjusts agents ability scores based on their current performance. The use of this feature has been seen to increase the revenues of any contact centre outbound activity by around 15% without any increase in cost.
This year's successes serve to validate the collaborative approach that the Mitel and Noetica partnership exemplify. By building a reputation for technological excellence and commercial flair, Mitel, supported by strong and reliable partners such as Noetica, is firmly poised in the coming years to fulfil its ambition of becoming one of the main players in the global contact centre technology marketplace.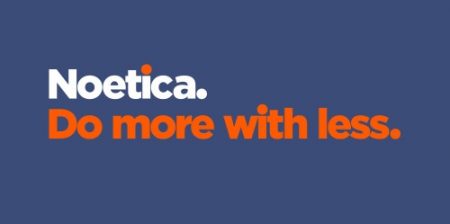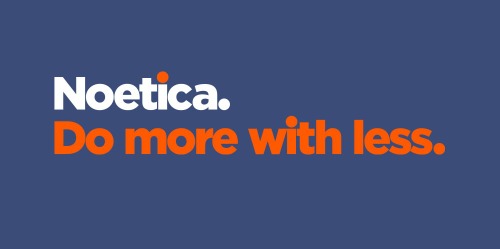 Established in February 1997, Noetica is a British, London based software company specialising in the development and delivery of customer contact systems. For over 23 years Noetica has perfected a highly original set of contact centre productivity tools (Synthesys™), advanced outbound technology (SmartBound™) and a comprehensive telephony platform (NVP™). Noetica provides cost effective, high end contact centre productivity software. The company's product range, as refined over the many years of its history, has consistently remained at the forefront of innovation in the contact centre technology space. By combining the rich functionality of our comprehensive product offering Noetica is able to provide tailored solutions to suit any contact centre across industries.
For additional information on Noetica  view their Company Profile