Noetica Champions Responsible Outbound Calling with SmartBound™ For Contact Centres and Direct Marketing Organisations
SmartBound™ Ensures Compliance with new Ofcom Rules that take effect on 1st March 2017

Noetica – the call centre technology company, today announced new technologies for contact centres and direct marketing organisations within a platform that ensures compliance with new Ofcom rules, coming in to effect on 1st March 2017 regarding the 'Persistent misuse of an electronic communications network or service'.
SmartBound™ includes SNoDrop™, SmartAMD™, LPD™ and the Noetica Voice Platform (NVP™) to enable organisations to continue using Answer Machine Detection (AMD) and predictive dialling, without the risk of silent or abandoned calls and the penalties associated with them.
Predictive dialling with a zero abandon call rate
SNoDrop™ is an innovative new technology that combines Automatic Call Distribution (ACD) with Noetica's call blending technology and patented advanced dialler. It delivers a predictive dialling solution that has been proven in live trials to return a virtually zero dropped (abandoned) call rate.
Guaranteeing no silent calls
As traditional AMD is the main cause of false positives and therefore silent calls, the use of traditional AMD is now effectively banned. However, within SmartBound™ is Noetica's SmartAMD™. Using the technology, a normal AMD is attempted and if an answering machine is detected it then uses Noetica's Live Person Detection (LPD™ – which is patent protected in the EU, US and Canada) to identify false positives and route these to an agent. This guarantees no 'false positives' and therefore no silent calls.
SmartBound™ not only facilitates compliance with Ofcom but also regulation from the Information Commissioners Office (ICO) regarding the use of recorded messages in automated dialling systems (PECR Regulation 19). It is also welcome news for company directors, who under the new Ofcom rules can be held personally and criminally responsible if the company persistently generates nuisance calls.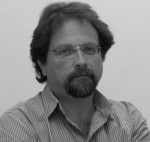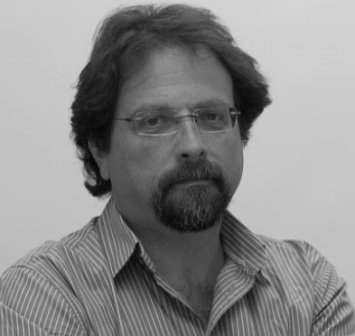 Founder and CEO at Noetica, Danny Singer states:
"Noetica is championing responsible outbound dialling and we have presented SmartBound™ to both Ofcom and the ICO.
There is no reason to fall on the wrong side of the new Ofcom rules and ICO regulation. What's more, neither should they result in a loss of productivity."
Late last year, Noetica was presented with the Innovation in Contact Centre Technology award from the Corporate LiveWire Emerging Technology Awards in recognition of SmartBound™.
---
Additional Information
The SmartBound™ platform is available from Noetica now, with SNoDrop™ being available from 1st May 2017.

Established in February 1997, Noetica is a British, London based software company specialising in the product development and delivery of customer contact systems.
Since 2010, following a successful management buyout, Noetica has been fully owned by the senior management team and has been growing profitably year on year. The company employs a hand-picked team of over 25 talented, passionate and dedicated people most of whom have been with the company for many years and have an encyclopaedic knowledge of its technology and the customer contact industry.
Noetica's products help contact centres of all sizes (from 10 to 1,000+ seats) across the globe to achieve continuous improvements in the quality and efficiency of their business activities.
For additional information on both Smartbound and Noetica visit their Website or view their Company Profile