Customer Contact Week Europe 2017

You are invited to Customer Contact Week Europe
20th – 22nd March 2017 | London, UK
Customer Contact Week Europe gathers the most forward-thinking strategic leaders across Europe to shed light on not only the key challenges the customer contact industry are faced with today but more importantly what the future holds.
Our stellar speaker panel includes key movers and shakers of the industry. We have highlighted a few key sessions from each day's agenda to help you navigate through the key themes being discussed throughout the agenda, and build your own roadmap to visualize what the next generation of customer contact looks like! Check out these agenda highlights from each day of the event for a glimpse of what to expect…
Monday, 20th March 2017
14:30 – Masterclass H
Discover how you can improve work-life balance while enhancing productivity and reducing attrition through Home Agent Working
Your Masterclass leaders include:
– Darron Burness, Teleworking Operations Manager, AA Road Operations
– Michelle Clarke, Department Manager, Reservations, Enterprise Rent-a-Car
– Michael Gray, Chief Marketing Officer, The UK Contact Centre Forum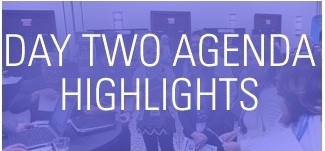 Tuesday, 21st March 2017
10:00 – Keynote Case studies
Humanising your service in digital age through employee and customer personalisation and engagement Tony Granite, Head of Operations, Customer Sales & Service Centres, Marks and Spencer
15:10
Developing the future customer operating model and empowering your workforce through expanded digital footprints
James Leech, Head, Argos Contact Centres and Customer Services, Argos
Wednesday, 22nd March 2017
Keynote case studies
8:50
A Roller Coaster Ride with Merlin Entertainments: Journey into the mind of today's customer
Steve Messenbird, Global Call Centre Director,
Merlin Entertainments
14:20
Driving your customer experience with data driven analytics
Dr Nicola J. Millard, Head of Customer Insight & Futures, BT
16:10
Closing keynote session 2017 and beyond
Karen Lim, General Manager, Support Experience & CSS Strategy, Microsoft
The above sessions are just a fraction of the highlights that has attracted industry leaders from Groupon, AIG, Staples, Barclays, KLM, airberlin, Marks & Spencer, Nationwide and many more. CCW Europe 2017 is THE destination for customer care, service and experience professionals to learn, get inspired and make long last relationships. Get the opportunity to be rejuvinate your strategy and become better prepared to make immediate improvements to your contact centre. Join us in London, United Kingdom from 20th March to 22nd March 2017.
Best,
Cathy Gu
Conference Director
Customer Contact Week 2017
To register for the event or for additional information Click Here
P.S Discover who's already attending CCW Europe, download a sample delegate list