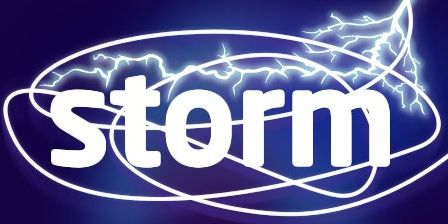 ACD, Agent Assisted Card Payments, Agent Desktop, Applications Integration, Audio Messages & Branding, Auto Attendant, Benchmarking, Call Recording, Cloud Solutions, Consultancy, Contact Centre Technology, CTI, Customer ID & Verification, Diallers, e-Learning, Events & Conferences, Hosted Solutions, IVR, IVR Payments, Mobile Apps, Mobile Solutions, Multimedia Recording, Outbound Dialling, PBX/IP-PBX, Quality Monitoring/Reporting, Screen Recording, Service Desk, Software Solutions, Speech Automation, Surveys, Unified Communications, Voice Recording
Content Guru
Content Guru is a multi-award-winning provider of cloud-based communication solutions, delivering services through storm®, Europe's largest and most versatile Cloud Contact Centre & Communications Integration™ platform.
Hundreds of the world's largest organisations are powered by storm, in sectors ranging from utilities and travel through to finance and government, and include EDF Energy, Chubb and National Rail Enquiries.
These clients choose the platform for its unparalleled scalability and reliability in handling enormous volumes of multi-channel communications, its flexibility in consistently delivering best-in-class services anywhere, anyhow and at any time, and its scope for truly global deployments.
storm supports hundreds of applications, including:– Multi-channel Cloud Contact Centre & Unified Communications (email, voice, SMS, IM, web and social media from a single platform)– Communications Integration (converging data and communications, and enabling disparate systems to interoperate)– Propensity modelling (interpreting data sources to deliver mass-personalised messaging and unprecedented customer engagement)
---
Additional Information
To view all editorial published on Content Guru Click Here