Agent Desktop, Analytics, Audio Messages & Branding, Blending Solutions, Call Analysis, Call Avoidance, Call Back, Call Deflection, Call Handling, Call Recording, Call Substitution, Change Management, Cloud Solutions, Contact Centre Satisfaction, Contact Centre Technology, CTI, Customer Communications, Customer Experience, Customer Feedback, Customer ID & Verification, Customer Interaction, Customer Satisfaction, Data Unification, Diallers, e-Learning, Engagement, Fulfillment, Gamification, Helpdesks, Hosted Solutions, Integrated Contact Centre Systems, Interactive Voice Messaging, IVR, IVR Payments, Knowledge Management, Mobile Apps, Mobile Messaging, Mobile Solutions, Multi-Channel Solutions, Multi-Site Routing, Multimedia Playback, Multimedia Recording, Nearest Store/Office, Omni-Channel, Online Payments, Outbound Dialling, Payments Role based Capabilities, PBX/IP-PBX, PCI Compliance, PCI DSS, Proactive Customer Contact, Process Analysis, Process Automation, Quality Management, Quality Monitoring/Reporting, Real Time Recurring (Tokenisation), Role based Capabilities, SaaS, Self Service, Self Service Payments, Service Desk, SMS Messaging, Social Media, Software Solutions, Speech Automation, Support Desks, Surveys, Technology, Text Messaging, Unified Communications, Voice Messaging, Voice of the Customer, Voice Recording, Wallboards, Web Self Service, Workforce Management, Workforce Optimisation
Puzzel
With nearly 20 years' experience, Puzzel was one of the first to develop a cloud-based contact centre.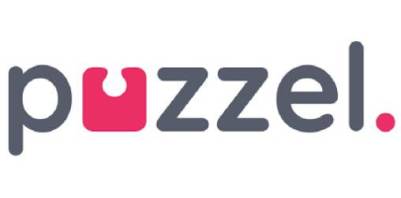 Highly flexible and scalable, Puzzel can be adapted to accommodate from one to several thousand concurrent agents using any device, in any location and integrates with multiple applications seamlessly.
Puzzel also encompasses leading mobile messaging and mobile payments to deliver a flexible and customisable customer interaction platform to meet the needs of today's omni-channel and mobile environments.
Puzzel is one of the few contact centre solutions that is completely multi-channel. Puzzel agents can respond to Phone, Email, Chat, Social Media and SMS enquiries all within the one application.
Puzzel is passionate about delivering customer interaction solutions for contact centres and mobile environments.
The Latest News From Puzzel
Contact Puzzel
22 Tudor Street, Blackfriars, London EC4Y 0AY.
Telephone: 0333 300 0066