ACD, Agent Desktop, Analytics, Applications Integration, Call Analysis, Call Recording, Consultancy, Customer Feedback, Customer Interaction, Diallers, Hosted Solutions, IVR, Managed Services, Multi-Channel Solutions, PCI Compliance, Performance Management, Process Analysis, Self Service, Strategic Planning, Training, Unified Communications, Virtual Solutions, Voice Recording, Workforce Management
FourNet
FourNet is at the forefront of technology developments within the telecommunications market, specialising in contact centre technologies, unified communications, video conferencing and managed and cloud services.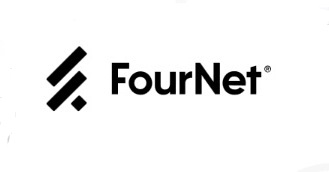 FourNet is one of the fastest-growing privately owned technology companies in the UK and its newly created CX function is comprised entirely of highly skilled contact centre customer experience experts – from data scientists and business analysts to service designers and technologists – who have worked across the private and public sector, for some of the biggest names in the corporate world.
The team uses a 10-day rapid-scan, outcome focused, data-driven diagnosis with a unique in-house 100-point best practice benchmarking exercise which delivers pre-determined value for customers in weeks, not months, and enables FourNet to find or build the best tailor-made solutions to solve that organisation's problems.
Based in Manchester, with offices in London and Derby, FourNet is one of the UK's leading privately owned tech companies, with around 150 employees and revenues in 2022 of £37 million.
FourNet works with some of the most secure, critical and commercially driven customers in the UK, including more than 30 UK Government departments and agencies, as well as emergency services, housing associations, and local authorities.


3 Scholar Green Road, Cobra Court, Manchester. M32 0TR.
Telephone: 0333 323 0700