Cloud Solutions, Consultancy, Contact Centre Technology, Customer Experience, Digital Workplace for Home/Hybrid Working, Homeworker Security Solutions, Homeworker Self-Secheduling Solutions, Hosted Solutions, Omni-Channel, Outsourced Services, PCI Compliance, PCI DSS, Recruitment and On-Boarding Solutions for Homeworking, SaaS, Technology, Unified Communications, Virtual Agents & Chatbots, Virtual Solutions, Work From Home Technology, Workforce Management
Sensee
Sensée is a work-from-home (WFH) and hybrid workplace specialist.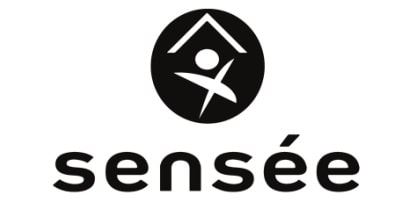 Our services include:
- HomeAgent-based contact centre outsourcing: We help well-known organisations (including BUPA) improve business performance, cut costs and provide brilliant customer service.  Our award-winning team of 1400 service advisors and support/management delivers service, sales, retention, disaster recovery & tech support services by phone, email, webchat, text & social media.  Sensée is ISO27001 accredited, is FCA registered and GDPR compliant.  
-  Consulting and Best Practice: Sensée's experienced consultants deliver a broad portfolio of Benchmarking, Consulting, Discovery and Workshop services. 
-  CloudWorks™ Ecosystem:  Our tech platforms support your homeworkers' entire Employee Lifecycle - from recruitment and on-boarding to scheduling, training, communication and management.
-  Sensée's nationwide recruitment reach and remote employee-centric focus creates accessible careers for people anywhere. By eliminating the daily commute, Sensée's business model also reduces traffic congestion and pollution, helping create sustainability for our planet and communities.


Clockwork Building, 45 Beavor Lane, Hammersmith, London. W6 9AR.
Telephone: 0203 056 9380 (Careers) - 0208 996 5842 (For Business)