Call Handling, Cloud Solutions, Consultancy, Contact Centre Satisfaction, Contact Centre Technology, CTI, Customer Experience, Customer Satisfaction, Headsets, Hosted Solutions, Integrated Contact Centre Systems, IVR, Managed Services, Mobile Solutions, Multi-Channel Solutions, Multi-Site Routing, Multimedia Playback, Multimedia Recording, PBX/IP-PBX, PCI Compliance, Performance Management, Process Automation, Quality Monitoring/Reporting, SaaS, Screen Recording, Social Media, Software Solutions, Technology, Unified Communications, Virtual Solutions, Voice Recording, Workforce Management
Britannic Technologies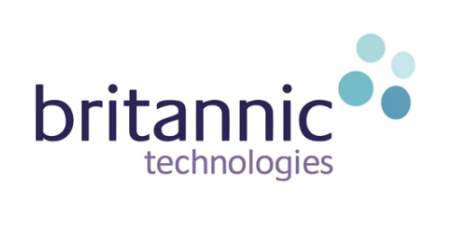 Britannic Technologies are award-winning specialists in voice communications, systems integration and managed services with experience of over 30 years in telecommunications.
Their leading technical expertise and consultative approach has helped hundreds of midsize UK businesses with their Digital Transformation.
Working with you to understand your business goals, processes and culture Britannic develop personalised digital strategies.
Discovering your needs, demonstrating technology, designing, building and supporting your integrated solution means you're able to meet objectives at your own pace.
As leaders in innovation they are proud to bring disruptive technologies to customers such as: artificial intelligence, Web Real Time Communications and Robotic Automation Processing. Digital Transformation is an evolutionary journey, and Britannic work to help you to keep it simple and flexible, transforming business communications, processes and improving your customer experience.
Britannic partners with industry-leading vendors such as Mitel, Avaya, Microsoft, Red Box Recorders and ComputerTel. Trailfinders, Grange Hotels, Markerstudy Group and Family Mosaic Housing are just a few of the customers that have transformed their contact centres with Britannic.