Call Handling, Cloud Solutions, Consultancy, Contact Centre Satisfaction, Contact Centre Technology, CTI, Customer Experience, Customer Satisfaction, Headsets, Hosted Solutions, Integrated Contact Centre Systems, IVR, Managed Services, Mobile Solutions, Multi-Channel Solutions, Multi-Site Routing, Multimedia Playback, Multimedia Recording, PBX/IP-PBX, PCI Compliance, Performance Management, Process Automation, Quality Monitoring/Reporting, SaaS, Screen Recording, Social Media, Software Solutions, Technology, Unified Communications, Virtual Solutions, Voice Recording, Workforce Management
Britannic Technologies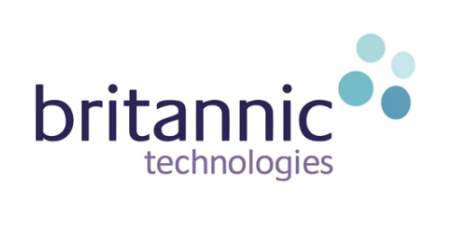 Britannic Technologies are award-winning specialists in contact centre, business communications, systems integration, digital transformation and managed services with experience of over 30 years in telecommunications.
Their leading technical expertise and consultative approach has helped hundreds of midsize UK businesses with their digital change projects.
Working with you to understand your business goals, processes and culture Britannic develop personalised digital strategies.
Discovering your needs, demonstrating technology, designing, building and supporting your integrated solution means you're able to meet objectives at your own pace.
As leaders in innovation, they are proud to bring disruptive technologies to customers such as: artificial intelligence, web real time communications and robotic process automation. Digital transformation is an evolutionary journey, and Britannic work to help you to keep it simple and flexible, transforming business communications, processes and improving your customer experience.
With the aim to add value in the contact centre, Britannic has worked with customers to pursue projects that:
» Improve CX
» Digitally engage stakeholders
» Optimise contact centre agent motivation and productivity
» Clear legacy 'technological debt'
» Introduce self-serve to customers to reduce call traffic coming into the contact centre and provide a better service
» Make it easier to effectively manage staff levels for customer demand
» Give 24/7 availability on any media type
» Automate menial and manual processes
…and much, much more!
Britannic partners with industry-leading vendors such as Five9, Mitel, 8x8, Avaya,, 8x8, Microsoft, Red Box Recorders and ComputerTel.
Trailfinders, Grange Hotels, Markerstudy Group and Peabody are just a few of the customers that have transformed their contact centres with Britannic.
The Latest News From Britannic Technolgies
Contact Britannic Technologies