Agent Coaching & Monitoring, Agent Desktop, Agent Engagement, Agent Motivation, Agent Scoring, AI and Agent Blended Communications, Artificial Intelligence, Back Office, Blending Solutions, Call Back, Call Handling, Call Recording, Cloud Solutions, Consultancy, Contact Centre Satisfaction, Contact Centre Technology, Customer Experience, Customer Feedback, Customer Satisfaction, Data Management, Employee Satisfaction, Gamification, Hosted Solutions, IVR, Mobile Solutions, Omni-Channel, PCI Compliance, Predictive Outbound Dialling, Proactive Customer Contact, Process Automation, Quality Monitoring/Reporting, Real Time Recurring (Tokenisation), Screen Recording, Self Service, Skill Based Routing, Technology, Unified Communications, Virtual Agents & Chatbots, Voice of the Customer, Voice Recording, Workforce Management, Workforce Optimisation
Business Systems
Business Systems (UK) Ltd specialises in providing innovative Workforce Optimisation and Customer Insight technologies to Contact Centres.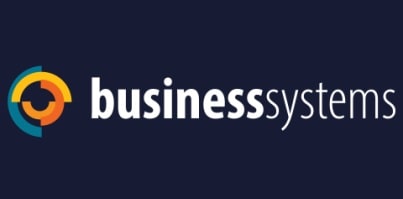 Throughout our 30+ years of providing technology in this market, we've built an impressive reputation for implementing best-fit solutions and processes to unlock effective answers to customer and employee challenges.
Our solutions range from:
Call Recording and Call Data Management

Analytics of Customer Interactions and Feedback

Cloud Contact Centre Solutions

Back Office Workforce Optimisation

Workforce Management

Quality Monitoring

Robotic Process Automation
We represent some of the most recognised global innovators in the industry (NICE, NICE inContact, Redbox, Calabrio) as well as developing our own technology. Some of our customers include Standard Life, Equiniti, HCL Insurance and Allianz.


Business Systems (UK) Ltd is headquartered at BSL Group
2nd Floor, Cannon Green, 27 Bush Lane, London, EC4R 0AA
Telephone: 0208 326 8326