Agent Coaching & Monitoring, Agent Desktop, Agent Engagement, Agent Motivation, Agent Scoring, AI and Agent Blended Communications, Artificial Intelligence, Back Office, Blending Solutions, Call Back, Call Handling, Call Recording, Cloud Solutions, Consultancy, Contact Centre Satisfaction, Contact Centre Technology, Customer Experience, Customer Feedback, Customer Satisfaction, Data Management, Employee Satisfaction, Gamification, Hosted Solutions, IVR, Mobile Solutions, Omni-Channel, PCI Compliance, Predictive Outbound Dialling, Proactive Customer Contact, Process Automation, Quality Monitoring/Reporting, Real Time Recurring (Tokenisation), Screen Recording, Self Service, Skill Based Routing, Technology, Unified Communications, Virtual Agents & Chatbots, Voice of the Customer, Voice Recording, Workforce Management, Workforce Optimisation
Business Systems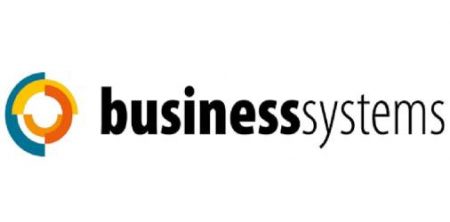 At Business Systems we have been specialising in Workforce Optimisation and customer insight technologies for over thirty years.
Our solutions encompass:
Call Recording and Analytics of Customer Interactions and Feedback

Cloud Contact Centre

Quality Monitoring

Workforce Management

Back Office Workforce Optimisation

Robotic Process Automation
We represent some of the most recognised global innovators in the industry (including NICE, Calabrio and Red Box) adding value to every project by ensuring streamlined integration and deployment with one of the largest Workforce Optimisation consultant teams in the UK.
We also pride ourselves on our large Professional Services teams who support our customers from our UK offices in the City, Greater London and Scotland, with a proven track record of meeting 99.999% of all Service Level Agreements.