Business Systems (UK) Ltd, have added Panintelligence's Business Intelligence (BI) software to its call recording and workforce optimisation portfolio to help customers tap into hidden data.
Building on its track record for providing contact centres and financial services firms with an integrated workforce optimisation suite, the new Business Intelligence module provides dashboard reporting and performance management functions which deliver a host of operational benefits.
The system can be connected to multiple data outputs thereby drawing together disparate systems (but with relational content) into a single dashboard, so for example in a contact centre environment, managers can gain a single view of their call recording, quality monitoring and workforce management stats in real-time.
Performance Management is all about taking data and turning it into usable business information and the easier this can be produced and put into operational practice the more the business process improves. A typical example is where historical reports are generated and displayed in conjunction with real-time activity, comparisons made then workflow and resource adjusted accordingly. This methodology applies not only to new systems but also to existing infrastructure and in many instances this new dashboard technology will extend the life of older systems which may have excellent operational capability but poor monitoring and reporting functions.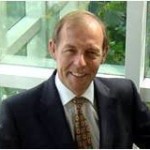 Stephen Thurston, Director at Business Systems says
"This product is a real game changer, if you are truly driven to answer the 'whys around your business performance' it gets you there simply and without fuss. As an independent reseller of many different products we get to compare a lot of technology out there and I have to say this is one of the best performance management dashboard tools I've seen. It will help our customers manage and take more ownership of organisational performance by tapping into information that is inherently hidden across many different systems."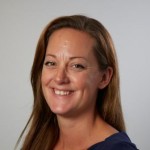 Zandra Moore, Sales and Marketing Director, at Panintelligence, comments "We are delighted that Business Systems have selected our Business Intelligence software to provide to their customer base. It's great to work with like-minded companies who understand the importance of presenting business information in a simple and usable format that can make a real impact on the decisions a company makes going forward."
For additional Information see Business Systems' Company Profile