Agent Coaching & Monitoring, Agent Motivation, Agent Scoring, AI and Agent Blended Communications, Analytics, Applications Integration, Artificial Intelligence, Assessment Framework, Blending Solutions, Call Avoidance, Call Deflection, Call Handling, Call Recording, Change Management, Cloud Solutions, Contact Centre Satisfaction, Contact Centre Technology, Customer Communications, Customer Experience, Customer Satisfaction, Data Management, Employee Satisfaction, Engagement, Helpdesks, Hosted Solutions, Integrated Contact Centre Systems, Interactive Voice Messaging, Leadership & Management, Multi-Channel Solutions, Multimedia Recording, Natural Language Understanding (NLU), Performance Management, Predictive Outbound Dialling, Premise Solutions, Proactive Customer Contact, Process Automation, Quality Management, Quality Monitoring/Reporting, Real Time Recurring (Tokenisation), SaaS, Speech Automation, Technology, Visual Communications, Voice Biometrics, Voice Recording, Wallboards, Workforce Management
Contexta360
Contexta360, an advanced automation and analytics platform, revolutionises the interaction between customers and organisations across various channels including human-to-human, human-to-machine, voice, video, chat, email, and app. Our AI-powered automated conversational analytics and real-time agent and conversational assistants optimise every interaction.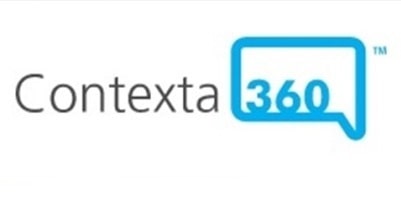 Flexible and scalable, Contexta360 is an easy-to-use, open, and secure SAAS solution. Our adaptable "infrastructure agnostic" platform drives unparalleled accuracy, performance, and value from incumbent systems such as Genesis, Avaya, Mitel, 8X8, NEC, AWS-Connect, and many others.
Our team comprises of highly skilled software developers and computer scientists who are deeply passionate about artificial intelligence, speech analytics, data science, and natural language understanding. We assist organisations in capturing millions of conversations across all channels in multiple languages with incredible speed and precision.
Our solution enriches and analyses interaction insights, including intent, friction, sentiment, and more. Automated business triggers capture the reasons behind customer engagement, accurately analysing and measuring organisational responses.
We firmly believe that every organisation can significantly improve their customer interaction journey with Contexta360. Our solution enables organisations to scale and handle hundreds of millions of interactions annually, providing a robust foundation for exceptional customer experiences.


UK Office: 18 Soho Square, London. W1D 3QL
Head Office: Keizersgracht 555 ,1017DR Amsterdam. The Netherlands