How to Fix Broken Processes in the Contact Centre – We have had customer contact centres for many years in the UK. These were primarily for sales, with contact centre agents cold calling prospects to sell them any number of products and services. They expanded and became a way for customers to contact businesses as well. Then, as email became the most popular form of communication for many people, call centres evolved into customer contact centres.

The demands placed on customer contact centres have become increasingly more complex. They are now typically used for buying, selling, giving advice (some of which may be regulated and will need to deal with compliance issues) as well as for queries, complaints and information, which may mean that agents need to access logistics and workflow data. These centres must now deal with different contact channels, including call, chat, email and social media. Businesses should be able to tie all these strands together to see the full picture of every customer journey.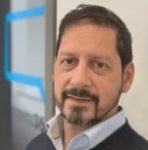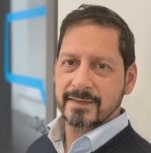 As David Samuel, chief product officer at Contexta360, says:
"For most businesses today, the contact centre is the main doorway into their business. Ensuring that your processes work and that they
are transparent is paramount.
"Broken processes can lead to loss of revenue, loss of customers and even loss of staff."
Broken processes
The increasing complexity means that the risk of broken processes is greater. There are many examples of these that may be the result of human, workflow or automation failures. But all of them result in highly frustrated and disengaged customers and, perhaps, staff.
These include:
– Lack of agent knowledge or understanding
–  Understaffing leads to long wait times
– Staff attrition leads to loss of knowledge
– Some automated solutions are not intelligent enough to deal with issues
– Lack of automatic call transcription and summary or poor or inaccurate summary
–  Lack of integrated system of record
–  Loss of contextual information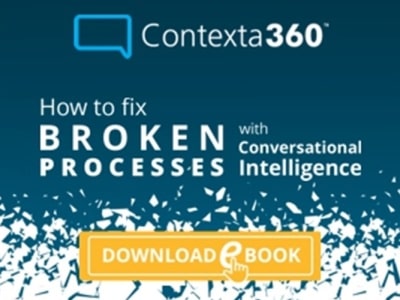 To download the full report Click Here
Contexta360 is a leading speech analytics and conversational intelligence company based in Amsterdam and London.
We are a team of highly skilled software developers and computer scientists with a passion for artificial intelligence, speech-to-text, data science and natural language understanding. We help organisations to capture voice, chat and video conversations across multiple languages, transcribing and analysing them. We build a 360-degree view of customer interaction by analysing your conversations through the entire customer journey.
For additional information on Contexta360 visit their Website