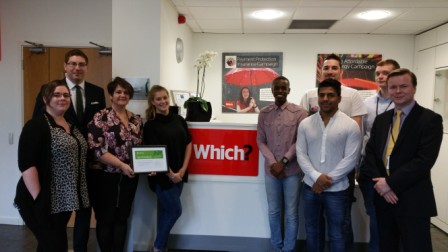 Which? Receive Institute of Customer Service Accreditation – The Which? Member Service Centre has been awarded the prestigious 'ServiceMark' by the Institute of Customer Service, in recognition of their commitment to, and achievement in, the level of service provided to its members.
The Institute evaluated customer satisfaction feedback and reviewed the degree of employee engagement with Which?'s customer service strategy. Achieving this accolade puts the service among the top-performing in the country.
To be awarded ServiceMark, Which? Member Service Centre needed to complete three separate assessments, each providing insight into the team's customer service performance. These were:
– Self-assessment using ServCheck – an assessment of employee engagement in customer service strategy
– Customer feedback – obtained through UK Customer Satisfaction Index (UKCSI) business bench-marking data conducted amongst Which?'s own customer base
– Independent assessment – where an independent assessor carries out a number of site visits to ascertain if the applicant is meeting benchmarks and that action plans, required for driving forward a customer service programme, are being implemented.
The Which? Member Service Centre is based in Hertford and is at the heart of Which?'s contact with its 818,414 members. Employing 63 Member Service Advisers, the team handles 500,000 calls, 250,000 emails and 15,000 letters every year.
Trevor Dawson, Relationship Adviser at Which? Member Services, said:
"Quality service is at the heart of what we do at Which? Member Services, so this accreditation means so much to me and my colleagues. Each of us strives to deliver the best service possible, and with this accolade putting us among the top-performing in the country, it great to know our hard work is paying off."
Matt McEnroe, Head of Member Services at Which?, said:
"Which? has always had a helpline enabling members to contact us and ask questions across a huge range of subjects. Through a number of different mechanisms we regularly evaluate the service we provide to our members, and we do all we can to ensure that we deliver an experience that is outstanding every time. This accreditation is testament to the dedication of our employees and our overall commitment to provide the best possible service."
---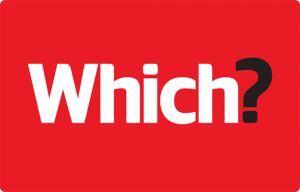 Additional Information
For additional information visit the Which? Website
or visit the Institute of Customer Service Website