New Which? research has found the Big Six energy suppliers are among the worst offenders when it comes to poor customer service, with Npower finishing bottom for the first time in our annual survey of the top 100 big brands.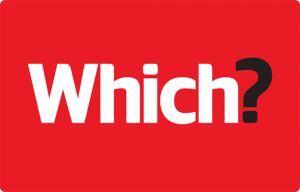 Which? asked 3,621 UK consumers which companies are customer service champions and which brands just aren't up to scratch. All of the Big Six energy companies languish in the bottom fifth of the table, with none of them scoring more than two stars for making customers feel valued. Npower fares the worst with a customer score of just 57%, replacing Ryanair who came bottom of the table last year. Second from the bottom is Scottish Power, with a customer rating of 58%, down from joint 62nd in 2013's rankings.
Our research also found that:
– First Direct came top of the table in our survey with a score of 87%. It achieved the full five stars for people feeling valued as a customer as well as its complaints resolution. It is joined in our top five by Lush (86%), John Lewis (83%), Lakeland (83%) and Waitrose (83%).
– Some of the big banks have a way to go to catch First Direct – Santander and NatWest were joint 70th with a score of 70%; Royal Bank of Scotland, HSBC and Barclays/Barclaycard all finished joint 60th with a score of 71%.
– Automated phone systems were ranked as the top customer service gripe (43%) with being passed around (37%) and annoying 'hold' music (35%) the other top irritations.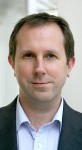 Richard Lloyd, Which? executive director said:
"The Big Six energy companies have now hit rock bottom for customer service and, with record high levels of complaints, it is clear just how far they still have to go to put things right for their customers.
"Good companies know the value of customer service, so it's disappointing that some of our biggest firms seem to have a lot to learn about keeping their customers happy. This survey should be a wake-up call for the companies with the lowest customer scores."
Our new Fair Energy Prices campaign is calling for the Competition and Markets Authority (CMA), as part of its current investigation into the energy market, to:
Investigate the best way for the regulator to establish a 'price to beat', so that consumers can trust that the price they pay is fair.
Require energy suppliers to use simple, directly comparable pricing, similar to petrol pump displays, so people can more easily compare prices and make the best choice if they switch.
Overall the Top 10 customer service gripes – we asked people to choose their biggest customer service irritations:
– Automated telephone systems (43%)
– Passed around lots of people (37%)
– Annoying hold music (35%)
– Staff talking to each other (34%)
– Rude staff (33%)
– Long queues (33%)
– Trying to sell you unwanted products (32%)
– Lack of knowledge about products (24%)
– Standard responses to problems (24%)
– Having to wait for help or a response (21%)