Enghouse Interactive survey reveals culture and structure is inhibiting the growth of connected businesses, despite most organisations going social
Three-quarters (75%) of UK organisations see company culture and organisational structure as the biggest inhibitors to connecting their business and customers, a survey from Enghouse Interactive has revealed.
Polling delegates at London's Connected Business Expo this week, the survey also clearly reflected businesses' belief that technology is not the inhibiter to a more connected approach, with just one in five respondents citing systems, software and integration as the greatest barrier.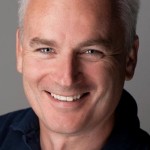 "Many businesses are still held back by departmental silos and a focus on internal productivity metrics and driving down costs," says Jeremy Payne, International VP, Marketing, Enghouse Interactive. "They have retained traditional working processes that worked when bricks and mortar contact centres held sway but now struggle to meet the demands of today's customers for 'anytime, anywhere' service.
"However, it doesn't have to be this way," Payne continues. "Encouragingly, our survey reveals that the situation is changing, with technology increasingly in place to enable the connected business and growing numbers of businesses deploying it."
In connecting with customers, 85% of respondents said their organisation was using social media to connect with customers while 75% referenced mobile apps and 63% Skype or other video communications.
"It is clear that for many organisations the building blocks of the connected enterprise are already in place," adds Payne. "Indeed, the survey finds that two-thirds (67%) already consider their organisation to be a 'connected business', using integrated communication methods to drive business advantage."
For additional information see Enghouse Interactive's Company Profile