Jeremy Payne of Enghouse Interactive looks at "Why Good Customer Service is not just for Christmas" and suggests the top Three Things to Add to your Contact Centre Christmas List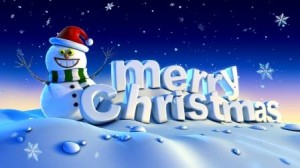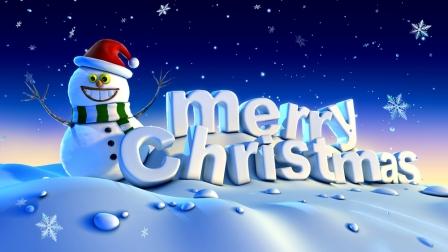 For many organisations, Christmas is the busiest time of the year. Retailers, manufacturers, logistics companies, restaurants and taxi firms are just some of the businesses that see demand ramp up. This year, with the economy recovering, there will be even more opportunity for these companies to gain new customers and drive up profits. Unfortunately, the additional business they win also brings challenges.
This article takes a look at these and asks what are the top three things businesses need to add to their contact centre Christmas list to make sure they have a Happy New Year and a positive 2015?
1. Be Proactive, not Just Reactive
If companies want to flourish this festive season, they'll need to proactively engage with customers and resolve issues efficiently. Waiting for your customers to contact you and only servicing them when they do is unproductive, unpredictable and creates issues with managing resources through peaks and troughs of traffic.
According to the 12th edition of "The UK Contact Centre Decision-Maker's Guide" which surveyed UK contact centre managers and directors during Summer 2014, proactive customer service, a strong brand builder as well as an effective call avoidance tactic, continues to be the single most popular outbound activity, referenced by 37% of the survey sample
At this busy period make sure that you are updating your in-queue messaging, informing customers on order delivery through SMS, email and offering call-back during business period.
2. Match your Service Offering to the Specific Needs of Different Customer Groups
The ongoing shift to digital means that younger people increasingly want immediate access to information – and they are happy to use technology they are comfortable with to get what they need quickly. That's why contact centres are choosing to implement self service options such as web and mobile IVR to provide callers with access to status updates, and steer priority calls quickly to the right advisor.
IVR & mobile IVR systems manage high volume, repetitive requests from callers very effectively, making them well-suited for dealing with high call volumes at busy times like Christmas. IVR also promotes a far better caller experience than waiting in a queue, a common customer complaint at this time of year. And, when used in tandem with real agents, IVR delivers significant business benefits by enabling hard-pressed call centre staff to focus on high-value, priority or emergency calls.
However, a self-service approach will not always be the right option. Many older consumers continue to want to speak face-to-face with somebody who knows them and understands their needs. That's where the concept of the connected enterprise comes into play. By combining an intelligent flexible customer interaction platform with the latest unified communications (UC) technologies, everyone in the organisation can form part of a virtualised customer support team, focused on giving customers what they want, while resolving ever engagement in the most efficient and cost-effective way.
3. Make Sure You Scale up to Meet Demand
Of course, while the quality of service delivered is should be paramount, it's the ability to deal with large volumes of enquiries quickly and efficiently that particularly exercises businesses at this time of year. It's at Christmas that companies really benefit from being able to switch on an extended contact centre, which is why having a cloud-based solution in place can be vital at busy times of year and why at these times, businesses really need to 'scale and flex'.
With a cloud-or hybrid based model, organisations can use their employees much more flexibly, bringing contact centre staff on stream to cope with periods of peak demand and then 'switching them off' again when situations calm down. At such times, however, an organisation does not just need high numbers of remote staff available, they also need those employees to be experts in the products and services they are selling and the kinds of issues customers are likely to face.
Cloud-and hybrid based contact centres help organisations tap into these kinds of knowledge-based workers, no matter where they are based. As long as they have a thin client browser, businesses can ensure that anyone based anywhere in the world on almost any device can be part of the conversation and help customers get key information holiday opening times or make sure their last minute gift is delivered on time.
Making a Difference
Getting customer service right is vital at this time of year. For many organisations, the stakes are especially high. In a recent Enghouse Interactive survey, 60% of UK adults said that at one time, they 'had never done business with a brand again' as a result of poor customer service.
It is at times of stress and high demand like Christmas, that customer service really needs to shine, not least to avoid the above scenario. Companies, above all, need to ensure they have a proactive approach in place, enabling them to respond rapidly to demand peaks and keep engaging with customers as much as possible. It is a scenario in which cloud-based contact centres, backed by the connected enterprise and a multi-channel approach, provide the ideal solution.
Of course, though, good practice in the contact centre should never just be for Christmas. If they want to stay on top of the customer service tree, businesses need to gain an insight into what works during the festive season and start applying it all year round.
---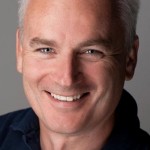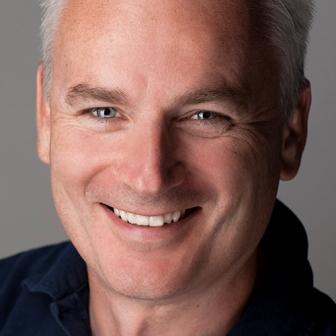 Jeremy Payne is International Group Marketing Director at Enghouse Interactive
For additional information on Enghouse Interactive see their company Profile