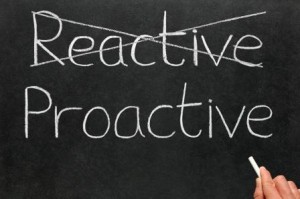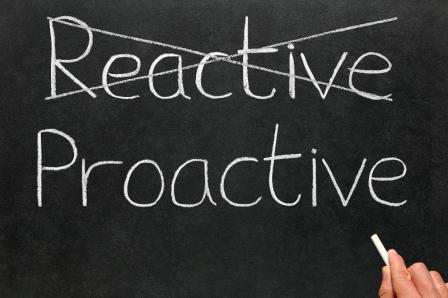 Enghouse Interactive – Spring is just around the corner and for many people that's a chance to 'shake off the cobwebs' and get out there and get fit. Most people would probably agree, though, it's one thing wanting to get in shape, of course, quite another taking the proactive steps to make it happen. The same principle applies to customer service. Many businesses believe, proactive customer service will be too expensive but just like keeping physically fit, if you put more effort in, you get better results.
Most business models are set up and based on the principle of the straight-though process. An online retailer, for example, might expect around 80% of its business dealings to go through without a hitch. Customers place orders without a problem, the product is shipped, everyone is happy. It's that other 20% of transactions where there is some kind of problem that can start to hit the company hard, both in terms of reputation and financially. And this is where proactive customer engagement can help in slashing that 20% and significantly increasing the percentage of trouble-free straight-through transactions that the company conducts.
Courier companies are past masters at doing this. They are constantly proactively engaging with their customers and giving them choices, information and most importantly options. Do you want to reschedule? Do you want your neighbour to look after the package? Do you want it left in the porch?
It's all based on the principle of not wasting your time (and theirs) if the driver turns up on the doorstep not knowing what to do when you are not there. It's all about keeping customers informed and engaged. And it works, pushing up the straight through process percentage and heading off exceptions "at the pass" before they turn into real and costly business problems.
A recent report from data intelligence company, Enkata found that pre-emptive service can reduce call volumes by as much as 30%, while increasing customer retention rates by 3 to 5%.
Today's consumers increasingly expect this level of service too. They anticipate and assume that businesses will be proactive; that they will be focused on understanding them; anticipating their needs and on making the whole process as easy and effortless as possible for them.
According to a recent Forbes.com blog by John Goodman of salesforce.com, proactive communication often prevents typical customer problems, which cause an average of 20 percent damage to customer loyalty. And delivering a customer experience that is effortless for the customer really pays off because it results in a perception that the organisation concerned is delivering high-quality customer service.
What's more, all the evidence suggests that the public prizes customer service highly when it comes to buying from a brand and that good service drives its purchasing decisions. In recent research we carried out at Enghouse Interactive into the views of more than 2,000 UK adults, 42% said they usually or always based their decision to buy solely on the organisation's reputation for customer service, rising to more than half (52%) of 16-24 year-olds.
After surveying more than 200 contact centre managers and directors carried out between June and August 2014, research organisation, ContactBabel has identified the single most popular outbound activity in contact centres is proactive customer service – a strong brand builder as well as an effective call avoidance tactic, which grows strongly to 37% of total outbound activity this year.
So how are successful businesses going about being proactive today? Here are some top tips to keep you on the front foot as you look to deliver effortless customer service.
1. Focus on keeping the customer informed at all times
If you are dealing with a request that may take several weeks or even months to resolve, it is only natural that your customer will repeatedly chase you for updates on progress. Pre-empting this by using SMS text, email and automated voice messages will head off these chasing contacts, reducing unnecessary incoming traffic saving money and improving customer satisfaction.
2. Offer proactive engagement to complement self-service
By monitoring activity on your web site, for example in a FAQ area, customers can be proactively offered further assistance through web chat. Keeping the customer interacting through the web will avoid them picking up the phone. Customers wavering over a potential purchase can be offered a chat or call back to assist with that final purchasing decision, improving closure rates significantly.
3. Use speech analytics to proactively maintain a professional approach
Make sure you make use of the latest voice recording and speech analytics technology to proactively track interactions between customer service agents and customers and step in where necessary to ensure a professional approach is maintained at all times. Also, use insights gained from the monitoring process to provide feedback to agents and for training purposes.
4. Remember – being proactive is not only about your customers
Proactive customer service can also have a positive operational impact on your customer strategy.
Effectively managing the balance between understaffing and overstaffing can dramatically reduce agent downtime and improve efficiency. Agent productivity can be increased by as much as 200%, using advanced dialling algorithms. Agents will inevitably spend less time dialling, and more time calling and speaking to customers as a result.
We are now seeing a growing number of businesses across the UK learning the above lessons and achieving excellent results by adopting a proactive approach to customer service. Let's take a look at a real practical example.
Malcolm Perry at Cardiff Council identifies three key ways his organisation is proactive in keeping the public informed about everything from council tax to bin collections: delivering self-service options; acting fast when the unexpected happens; and reaching out to customers in order to gain feedback.
"As you can imagine learning in detail about all council services can be challenging therefore we train a smaller group of representatives on specific services and we use self-service options like IVR extensively to direct enquiries quickly to these subject experts. This enables us to resolve any issues that customers may have much more rapidly and they speak directly to the experts to reduce customer frustration.
"Equally, we act fast whenever there is a spike in customer demand such as benefit payments, school admissions, council tax renewals etc. that prompts increased traffic to the call centre. Using technology to quickly bring additional agents online or add announcements to inform those in the queue can significantly reduce the impact of a crisis or particularly busy period in the contact centre.
"Finally, we proactively push surveys out to customer contacts after 3 days of contacting the council to ensure a regular stream of incoming feedback while at the same time, adding back those customers who highlight a specific area of focus, or have detailed enquiries, to receive a further level of service in our call back process. It's a great way of actively driving the feedback and response process."
While many businesses still persist in being reactive rather than proactive, we are beginning to see a shift in the market. Increasingly, organisations are stepping up to the mark and making sure their customer service operations are fit for purpose. Once you've made the decision to invest the time and effort, the rewards become so much clearer and you can start to appreciate that perceived pain of making the change today is far outweighed by the real gain of tomorrow. So, with Spring coming on fast, maybe now is the time to ask yourself – have you been proactive today and taking steps to make sure your contact centre is fit for purpose?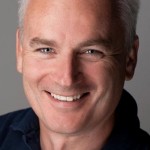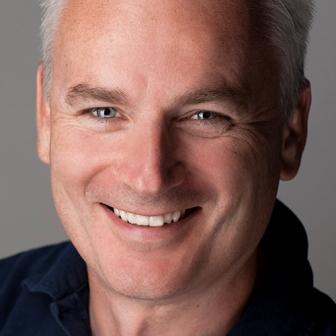 Jeremy Payne is International Group Marketing Director at Enghouse Interactive
For additional information on Enghouse view their Company Profile