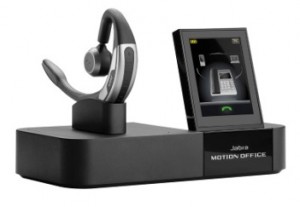 Missed calls mean missed opportunities. With the newly added Jabra PRO 900 headsets featuring Bluetooth connectivity, you can easily answer all your incoming calls, no matter which device is ringing.
Jabra have announced that its popular Jabra PRO™ 900 series wireless headset has been expanded to include Bluetooth® connectivity. With workplace mobility and collaboration leading the CIO's priority list, missed calls can be a significant drain on productivity. In a recent survey amongst 11,900 office and mobile workers worldwide, Jabra and research company YouGov were able to document how 75% of all office workers would catch more calls by being wireless.
"We are excited that the Jabra PRO 930 and 935 solutions are optimised for Lync and give our customers the ability to choose a wireless device that enables them to work wherever, whether it is moving around the office or working outside of the office, said Giovanni Megzec, General Manager of Lync Product Marketing at Microsoft™.
Users now gain the workplace mobility they need to easily pick up any incoming Microsoft Lync® call. Jabra's PRO 900 series supports the Microsoft Lync strategy to provide a consistent end-user experience while using Lync on their PC, Surface™ Tablet or Windows Phone®. Whether on the move, away from their desk or already in a phone conversation, users can manage calls seamlessly from the Jabra PRO 935 headset.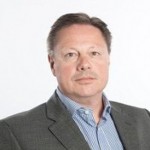 Nigel Dunn, Managing Director, Jabra Business Solutions, UK & Ireland believes;
"Efficiency and increased mobility are the key benefits we see for the users of wireless headsets. More and more workers are multitasking; handling phone calls while operating a PC or moving around the office at the same time. With a wireless headset you have an increased work radius, which makes the worker 'task centric' instead of 'phone centric'. I think 75 percent more calls taken by wireless headset users, speaks for itself."
Two new variants for the essential needs
The Jabra PRO 900 Series now consists of two additional variants, the Jabra PRO 925 for Bluetooth and deskphones and Jabra PRO 935 for Bluetooth and UC softphones. And apart from being optimised for Microsoft Lync, the Jabra PRO 935 offers seamless integration and call control with leading UC systems/PC softphones such as IBM, Cisco and Avaya.
The Jabra PRO 925/935 variants are available during March for partners to order via authorised Jabra Distributors and for customers to purchase via authorised Jabra reseller partners.