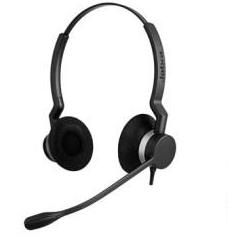 The contact centre of tomorrow will play an even greater strategic role in shaping brand perception and maintaining customer satisfaction. The new headset from Jabra supports this modern customer service.
Jabra is announcing the answer to the customer service of tomorrow – the Jabra BIZTM 2300. Completely rethinking the role of the headset, the Jabra BIZ 2300 is a direct response to the changing face of the global contact centre industry.
Created with the need of the contact centre agent in mind
Today, contact centres play an increasingly important role as the customer's first point of contact and the role of the contact centre agent is being redefined as brand ambassadors. This highlights that the battle to win and maintain customers is fought in the contact centre. For that reason it is paramount that each call is dealt with as professionally as possible with crystal clear sound, no background noise and quick handling of the customers' needs through the channels of communication (i.e. phone, email or chat), that the customer prefers.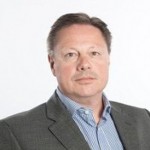 Nigel Dunn, Managing Director, Jabra Business Solutions UK & Ireland says "We can see that contact centre agents are major contributors in safeguarding brand perception and this will only increase in the future. With the Jabra BIZ 2300 we set ourselves the challenge of developing an audio device for brand ambassadors, with best-in-class sound performance, built-to-last durability and exceptional comfort.
With up to 50% better noise-cancellation and 20% lighter, compared to competition*, Kevlar cords and mass-deployment ready, the Jabra BIZ 2300 beats competition on all key parametres.
Linda Hartig, Avaya Vice President of Global Support Services has commented; "Today, companies like Avaya need to execute to perfection at all customer touch-points, with a crisp and clear voice. Our Services Desk in Westminster, Colorado, USA has piloted the Jabra BIZ 2300 and it is spot-on in terms of delivering that superior sound quality Avaya and our customers expect"
The Jabra BIZ 2300 provides a number of best-in-class features, such as:
• Speakers that are optimised to reduce the level of ambient noise
• Microphone that includes best-in-industry noise-cancellation technology
• Mass deployment which means that Jabra BIZ 2300 can adapt to any IT set-up and is easy to roll out and keep updated. This makes switching and installation quick and easy.
• Unbreakable 360 swiveling boom-arm which ensures that agents are always able to customise the positioning of the microphone without risk of breaking
• Kevlar reinforced cord to reduce the total cost of ownership by minimising breakage and wear-and-tear
The Jabra BIZ 2300 is now available for channel partners to order via Authorised Jabra Distributors, available for customers to purchase via their authorised Jabra Reseller partner and can be viwed at Jabra's stand at Connected Business Expo 2014, Olympia Exhibition Centre on 4th – 5th March.
* Based on laboratory tests undertaken by Jabra in January 2014