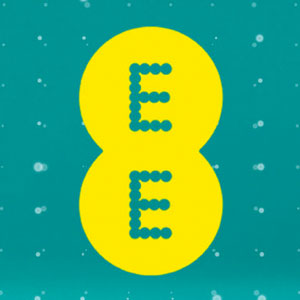 EE commits to deliver industry-leading customer service by increasing UK-based customer service resources – Over 1,000 new customer service roles to be created in the UK over the next 24 months – EE to triple apprenticeship commitment to approximately 1,300 by the end of 2015 to nurture talent and help tackle youth unemployment
EE is creating over 1,000 new jobs for Britain and nearly tripling the size of its apprenticeship scheme to over 1,300 by the end of 2015, delivering a major boost to job-seekers while reaffirming its commitment to set the standard for customer service levels in the telecoms sector.
The jobs drive will see EE bring back 1,000 customer service jobs to the UK from overseas service centres, with plans for approximately 250 roles in Northern Ireland from Spring 2014. The location of the remaining roles will be announced in due course.
In addition, following the success of EE's apprenticeship scheme first announced in March 2013, EE plans to nearly triple the size of the programme to have provided opportunities to more than 1,300 young people by the end of 2015. To date, EE has hired 80% of the 460 apprentices who have completed the programme. EE plans to continue to offer full time positions to the majority of the apprentices, many of whom are in areas of high unemployment.
The success of EE's apprenticeship scheme – a recent winner at the Deputy Prime Minister's Opening Doors Business Awards – is highlighted by its candidates who, in staff surveys, record the highest levels of staff engagement as well as the lowest levels of staff turnover and absenteeism.
The growth of the programme is part of a major drive from EE to tackle youth unemployment, as latest figures from ONS show that 917,000[1], 16-24 year-olds (1 in 5) are currently out of work.
The jobs will bring about a significant boost to service levels for customers online and over the phone, while demonstrating EE's commitment to job creation for communities across the country.
Olaf Swantee, CEO at EE, said: "I'm very proud that EE is leading the UK telecoms industry, delivering not only the first but the biggest and fastest 4G network for the country.
"And within 18 months, I want to be able to say that EE has done for customer service in the UK what it has done for networks. And a major step towards this is returning 1,000 customer service jobs to the UK, where performance has been shown to exceed that of overseas contact centres.
"At the same time, our plans to triple our apprenticeship programme will play a significant role in tackling youth unemployment in many areas, and bring a large number of digitally skilled employees into the business. Today's announcement is great news for our customers and a welcome boost to the UK."
The Prime Minister, David Cameron said: "It's great news that EE is bringing over 1,000 jobs back to the UK. As part of our long term economic plan, I believe we can become the world's leading re-shoring nation and provide new opportunities for hard working people.
"I'm also delighted that the successful EE apprenticeship scheme will be expanded to help even more young people develop their skills."
EE is also investing £50 million in 2014 in state of the art digital tools and platforms, to provide customers with the UK's leading customer service experience.
Today's announcement follows the recent news that EE is expanding its presence on high streets across the UK in 2014. The expansion to new areas will see the opening of 50 retail stores this year creating around an additional 350 new jobs.