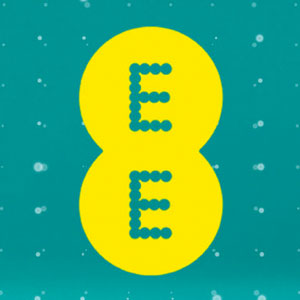 Mobile phone operator EE have announced the creation of up to 200 roles in customer services and sales at their Merthyr Tydfil site with a further 100 positions across the company's Darlington and Tyneside sites.
The jobs drive reinforces EE's position as the largest single employer in Merthyr Tydfil and provides a welcome economic boost to the area and young job-seekers in particular. The latest ONS figures highlight that almost 47,000 16 – 24 years old in Wales are affected by unemployment.
Francoise Clemes, EE's Chief of Customer Service, said: "Merthyr Tydfil is already home to one of our award winning UK customer centres and today's announcement is great news for both job seekers and our customers.
As well as providing a much-needed jobs boost for an area which has been badly hit by the downturn, the increase in employees at our customer centres reinforces our commitment to providing the best service possible to all EE customers."
Dai Havard, MP for Merthyr Tydfil and Rhymney, added: "EE is offering encouraging employment news for Merthyr Tydfil and the surrounding area. This increased investment by EE in its state of the art technology support centre in Merthyr Tydfil is a vote of confidence in our local community and sustainable employment. EE knows that Merthyr Tydfil is a place of opportunity and I am pleased to work with them to build our digital economy. 15 more Apprenticeships recruited through our renewed local college, on top of 25 already due to start, is also great news."
Today's recruitment drive will deliver a mix of full-time and part-time roles in both customer service and sales. Additionally a further group of 15 apprentices will be employed by November to join the 25 already starting in the coming weeks. All apprentices are being recruited via the College Merthyr Tydfil.
Huw Lewis, member of the National Assembly for Wales and Minister for Education said: "I was pleased to visit the EE customer centre here in Merthyr Tydfil recently and to meet with 12 of the new apprentices who were all incredibly enthusiastic about working for the company.
"Today's announcement of additional jobs is a welcome boost for Merthyr Tydfil and a sign of the confidence EE rightly has in its Merthyr workforce."
The recruitment campaign for the 300 customer service and sales roles begins this month. As well as the 200 roles in South Wales, new roles are also being created in the North East of England where approximately 100 additional opportunities will be available across the Darlington and North Tyneside centres. EE expects successful applicants to be helping customers within weeks.