– Echo uses Facebook to enable RAF engagement with potential recruits
– Performance secures further customer service award shortlisting for multi-channel outsourcing specialist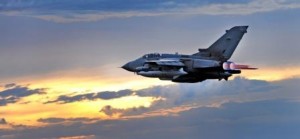 Echo Managed Services, has helped enable a 400% uplift in career registrations for its client RAF Careers since the implementation of an outbound telephone follow up process. Echo is a specialist provider of complex multi-channel customer contact services, and is helping RAF Careers with their recruitment strategy – including providing information to potential recruits on Facebook, making outbound calls to warm leads and applying analytics gathered to help RAF Careers optimise its advertising budgets.

Echo has worked with the RAF to develop a contact process where Echo's agents engage initially with potential recruits, developing the relationship and transferring 'hot' recruit leads through to the RAF for the next stage of their recruitment cycle via an online application form.
In addition, Echo supports RAF Careers with an intuitive, 'just-in-time' recruitment strategy. For example, if the RAF isn't currently recruiting for a specific profession, Echo will retain the contact details and provide appropriate outbound contact when new vacancies arise. Until this time, Echo works to ensure that warm recruit leads remain engaged with the RAF, for example by receiving regular email, SMS contacts and invitations to outreach events.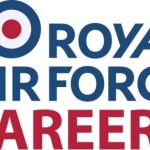 Squadron Leader Ted Sellers of RAF Careers, said: "we have worked closely with Echo to drive our audience of target recruits, taking advantage of the latest communications channels to answer potential recruits' queries and provide further information on how to join the RAF. Echo provides a first-class outsourced managed service to RAF Careers to provide potential recruits with the right initial information, and to answer any questions they might have, using our Facebook, email and voice channels. Echo's specialist team of agents are trained to provide tailored answers and direct links for further contact with RAF Careers officers.
"We've worked with Echo since 1999 and started working on the 'just-in-time' approach in 2010. Over that time they have had an immensely positive effect on our recruiting strategy", adds Squadron Leader Sellers. "Since the implementation of Echo's new lead management approach, we've experienced an impressive 400% increase in career registrants for our programme of outreach events."
In addition to its proactive contact programme, Echo is now working with the RAF Careers recruiting team to optimise its overall performance based on intelligence gathered during the recruitment programme. For example, Echo adds value beyond the contact centre by providing RAF Careers with relevant analytics-based feedback, helping RAF Careers to improve its profiling of potential recruits to further optimise its recruitment strategy and advertising budget utilisation.
The success of the project has been recognised by the Professional Planning Forum – the independent industry body for planning professionals – who have shortlisted the project for one of its 2014 Customer Contact Innovation Awards. This is the second time Echo has been shortlisted for a customer service award in as many months. Echo already announced in December that the contact centre services provider has been shortlisted for the 2014 UK Customer Satisfaction Awards run by the Institute of Customer Service.