Anglian Water Business links up with Echo Managed Services to strengthen Out-Of-Hours incident support for customers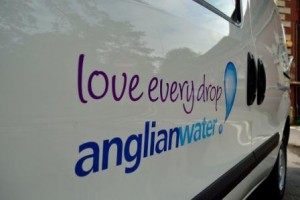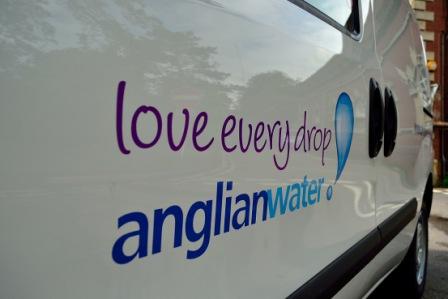 Customer service outsourcer also to provide 24/7 emergency cover for peaks in customer demand – supporting water company's own in-house contact centre
Anglian Water Business has selected Echo Managed Services to supply and manage a new out-of-hours line for business customers. Anglian Water Business's customers will be able to speak to a trained customer services advisor when they have an urgent problem out-of-hours with their business water supply or sewerage service. Echo's team of specialist agents will then track customer incidents, providing regular updates on progress until issues are resolved.
Anglian Water Business primarily handles customer contact through its own internal contact centre in Peterborough, but engaged Echo to provide an agile emergency service – available 24/7 – to handle any unprecedented levels of customer demand and to ensure customer service continuity. Echo provides a broad range of outsourced customer services, including specialist out-of-hours support for utility companies, and secured the Anglian Water Business contract following a competitive tender.
According to David Windle, Project Manager for Anglian Water Business: "We are committed to providing the best possible service to our customers. We know that water supply issues can be particularly disruptive for businesses, and we want to provide a better experience as well as proactive updates on supply repairs. As part of our partnership with Echo, we have worked closely with its contact centre teams to provide the in-depth training needed.
"We're also taking advantage of Echo's skilled agents and experienced managers to ensure a customer's problem is managed from start to finish – keeping the customer updated throughout the out-of-hours period," added David. "We've selected Echo due to the recent heavy investment in its out-of-hours service provision. They can provide Anglian Water Business with a cost-effective way for us to provide our commercial customers with a comprehensive out-of-hours service."
Rob Howlett, Business Development Manager at Echo Managed Services, said: "Echo is focused on expanding its out-of-hours service provision during 2015, so we're delighted that our specialist offering and the calibre of our advisers has proved such an ideal fit for Anglian Water Business. Instead of simply fielding calls, we're providing significant added value by actively identifying priority cases, initiating appropriate services to support business customers, and working closely to keep customers up to date on developments on how their issue is being resolved. The emergency service provision is also a great fit for us."
---
Echo Managed Services is a specialist outsourced provider of complex multi-channel customer contact services, operating contact programmes that focus on the delivery of long-term, quality-driven engagement programmes for organisations of all sizes. Unlike traditional volume-driven transactional outsourced call centre operators, Echo Managed Services combines best practice technology and processes to provide leading public and private sector organisations – including the Royal Air Force, the Skills Funding Agency, the National Apprenticeships scheme, the Financial Times, Guardian Media Group and South Staffordshire Water – with end-to-end contact management capabilities, from entry-level bureau services through to comprehensive, analytics-enabled multi-channel programmes.