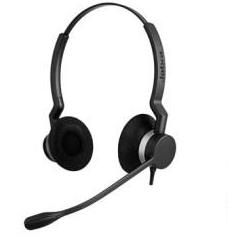 A new design process has made the Jabra BIZTM2300 one of the very first industrial design products to have not only been rewarded for incorporating the cutting-edge technology that the industry has come to expect, but also for setting new standards for user-friendly design.
Jabra, a world leader in handsfree audio solutions, announced today that the Jabra BIZ 2300 headset has been awarded with the prestigious Red Dot Award 2014.
The BIZ 2300 headset has been specifically created with the large-scale customer support centres in mind and marks a drastic change in the way Jabra headsets are developed and designed.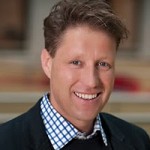 "With the BIZ 2300 we challenged ourselves to reinvent the corded headset. This has resulted in a headset which, in terms of functionality and aesthetics, satisfies the requests and demands of the end-user and the industry alike. We are very excited that our efforts have been recognised by Red Dot," said Holger Reisinger, Jabra Vice President of Marketing, Products and Alliances.
The Jabra BIZ 2300 has the potential to become a classic in Jabra corded headset design. During the design process, Jabra went the extra mile to ensure that the headset would become a success, not only for the procurement department, but for the end-user as well.
The new and intense design process of the Jabra BIZ 2300 started in North America. Here, the international design agency, Designit and Jabra's R&D team sought to find out what contact centre staff actually felt about the devices that they use. This meant spending a significant amount of time interviewing employees about their everyday needs and the results have yielded interesting conclusions.
"One of the reasons that this particular Red Dot Award is interesting is that we do not normally see contact centre headsets being successful in the communication categories. This is where the consumer products from companies such as Apple tend to dominate," said Mads Heje Pedersen, Senior Product Designer at Designit. "I believe that it would be beneficial for others in the industry to look at Jabra for inspiration on how to combine high-tech technology with a design which is appealing to the individual end-user, as this will become the key competitive parametre for the future."
The Red Dot award has existed since 1954 and is one of the most highly esteemed international awards within the world of design.
Finally, Museum Director and Professor, Anne-Louise Sommer of Designmuseum Denmark, explains, "