E.ON has announced it is to pilot a Customer Service Apprenticeship scheme, helping to support the UK's youth unemployment agenda and nurturing talent of the future, with up to 50 apprenticeships on offer.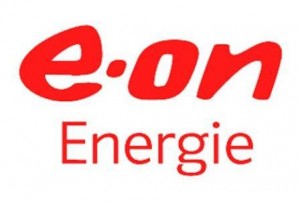 This new innovative programme, announced during this year's National Apprenticeship Week, will provide 16-24 year olds with the opportunity to undertake a pre-apprenticeship programme comprising of seven weeks sector-ready training. The second stage is a structured one year apprenticeship, specialising in both 'on the job' and 'off the job' training, including work experience in key areas across Customer Operations.
E.ON will be implementing the phased pilot in Nottingham and gradually extending the programme across other regions. This initiative will not only help towards tackling the growing concern around youth unemployment by providing real opportunities and real jobs for young people, but it further highlights E.ON's drive to continually improve services for its customers.
Dave Newborough, Director of Human Resources at E.ON said: "At E.ON we are passionate about helping people find a career and we are always looking for new and innovative ways to make this happen. I'm delighted that we are leading the way in the energy sector on youth entrant programmes and skills training. We hope by attracting new talent into the sector we can build on the progress we have already made in improving our services for our customers."
Commenting on the announcement Neil Robertson, Chief Executive of EU Skills said: "E.ON is leading the way by creating new ways of helping young people into a career in the energy industry. These training opportunities will lead to new jobs in a major company"
Apprentices who show potential in the first 12 months of the Customer Service Apprenticeship programme will have the opportunity to progress onto the second year of the scheme, completing a Level 3 qualification – the equivalent of two A-Levels.
This programme of work will be facilitated by the newly formed Energy and Efficiency Industrial Partnership (EEIP); the EEIP has been formed as part of the Employer Ownership of Skills government initiative.