greenbean Launches GROW Programme – An Innovative Recruitment & Training Solution for the Contact Centre Industry
greenbean, a leading recruitment partner in the contact centre industry, in association with The Forum Learning Academy, is thrilled to introduce GROW (Get Ready for Opportunities at Work). This unique e-learning programme is designed to attract new talent into the contact centre sector.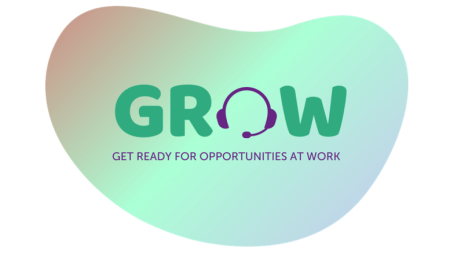 GROW is set to transform the way we welcome newcomers to the industry. By offering accredited learning modules and a comprehensive understanding of the contact centre environment before their first day, GROW will prepare new recruits for an effortless transition into this progressive industry and be ready to make a substantial contribution from day one.
This pioneering initiative goes beyond enriching the talent pool; it lays the groundwork for an informed and highly skilled workforce, positioning the contact centre sector as a rewarding and viable career pathway.
Designed with the learner's convenience in mind, each module is mobile-friendly and digestible within 10 minutes. This feature allows for flexible, on-the-go learning. Upon successful completion of the GROW programme, participants will earn a foundation-level accreditation from the esteemed industry membership association, The Forum.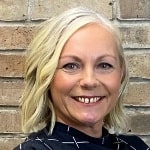 Managing Director, Leanne Chambers, commented,
"We are excited to introduce the GROW programme, which reflects our commitment to elevate the standards within the contact centre industry, and are proud to leverage the capabilities of The Forum Learning Academy to bring this programme to life,"
She continues, "The programme is designed to set the scene for recruits from Day 1, offering a deep understanding of the industry and offering a realistic insight into the day-to-day workings of a contact centre. The GROW programme is strategically designed to tackle the prevalent issue of early attrition in the sector by ensuring new recruits have a clear understanding of their roles and what to expect, thus smoothing their transition into the industry."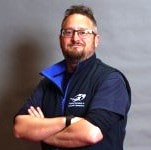 Chris Rainsforth, Director of The Forum, affirms,
"The GROW programme is a significant step forward in raising the professional standards in the contact centre industry. By equipping new recruits with a comprehensive understanding of the sector prior to their start, with continued professional development throughout their initial months in the role, greenbean is paving the way for a more professional and dedicated workforce, and a reduction in attrition."
Leanne further elaborates, "GROW is divided into two tailored models: an off-the-shelf solution for quick implementation and a bespoke learning experience, each specifically designed to accommodate an organisation's unique needs and objectives. Please get in touch for more information and find out how GROW can help unlock a new pool of talent for your business."

With a 20-year track record of volume, specialist, and senior contact centre recruitment across many industries such as Financial Services, BPO, Retail, Utilities, and Public Sector. greenbean is a respected recruitment partner to many of the largest contact centres in the UK.
Whether you're looking to underpin your direct recruitment model, review and refresh your recruitment processes, or are looking for a full-service solution, greenbean can help!
For additional information on greebean or GROW- Recruitment & Training Solution for Contact Centres, Click Here