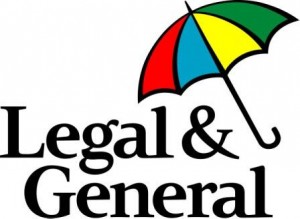 Legal & General, one of the UK's leading financial services companies, is training all 1,300 staff in its Insurance Customer Service division, in customer empathy and engagement, through a programme designed in partnership with learning specialist Hemsley Fraser.
The three-module learning programme, called Customer Experience Matters, has been created to help the division's staff further develop the way they interact with both external and internal customers. Initially, the programme is being rolled out to the contact centre and back office teams who support Legal & General's life protection business. It will then be extended to other parts of the division.
 Joanne Hardy, L&D Manager for Legal & General's Insurance Customer Service division, said,
"Insurance can be an emotional business as you're dealing with people who may be planning for later life, buying a home, having children, coping with bereavement or they may have experienced a flood, a fire or a burglary,"
"Customers are often emotionally-charged when they contact an insurance company and it can be extremely frustrating for them if the person they're talking to responds robotically and doesn't understand or empathise with how they're feeling. We've always tried to see things from the customer's perspective. This programme builds on that and highlights why it's so important to create an emotional connection with every customer. It reinforces how our staff can apply the right mindset and develop the behavioural skills that will make a difference."
Commenting on the decision to appoint Hemsley Fraser after a competitive tender, Joanne Hardy said: "Our aim here is to inspire our people to provide a world-class customer experience, so we felt we needed to deliver something quite special in the training. Key to this was finding the right partner. We chose Hemsley Fraser because of their broad experience in customer service training, as well as their innovative approach, their professionalism and their integrity. They worked with us to design the programme content."
The three half-day modules in the Customer Experience Matters programme cover aspects such as building rapport; matching the 'energy' of the customer; listening and questioning; understanding and acknowledging what matters most to the customer; managing the conversation; handling objections; flexing your style and staying 'present'. The content has been accredited through TrainingMark and is recognised by the Institute of Customer Service, the UK professional body.
To support the learning and portray an individual customer's perspective, Hemsley Fraser commissioned three short films, one for each module. Produced by video production specialist Juice, these films won the 2014 IVCA gold award for best learning & development communication.
"The films tell a fictional but highly emotional story of one man's tragic circumstances and the mental anguish he experiences when trying to make changes to his insurance policies," said Joanne Hardy. "They bring home the need to empathise with each customer's circumstances and to understand that there's a real person on the other end of the phone."
Hemsley Fraser has also worked with the Insurance Customer Service L&D team to create a complementary one-day programme for the division's line managers. This highlights how they can support their staff through the Customer Experience Matters programme. It also includes coaching skills development and practice.
"Our line managers are providing one-to-one coaching for each member of their team, in between the modules of the Customer Experience Matters programme," said Joanne Hardy. "For us, it was important to involve our line managers from the outset, so they can support the learning and the personal development plans of their team members."
Both the Customer Experience Matters programme and the line manager programme are co-facilitated by consultants from Hemsley Fraser and the Insurance Customer Service L&D team. "Hemsley Fraser have supported us by up-skilling our in-house capability, so we'll be able to deliver both of these programmes ourselves in the future," said Joanne Hardy.
The programmes will be rolled out next to the 'underwriting and claims' and home insurance teams in the Insurance Customer Service division.
"The Customer Experience Matters programme is the gift that keeps on giving," said Joanne Hardy.
"Making a cultural change to provide a world-class customer experience doesn't happen overnight. But stories are already being shared on improved interactions with customers and we can see that the right responses, reactions and results are being achieved. In the competitive world of financial services, this programme will help us to differentiate ourselves and enhance customer loyalty and retention."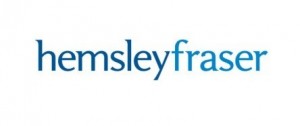 Todd Turner, Chief Executive Officer of Hemsley Fraser, said:
"Legal & General have put the customer at the heart of their business with this programme. Our focus is always to go beyond traditional training approaches and to connect more strongly with learners at a behavioural and experiential level. We embed learning within the natural rhythm of the business, as this ensures the best impact and adoption."