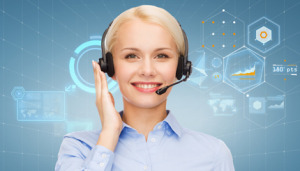 Turn Your Agents into Superheroes with Workforce Optimisation Article by Stefan Captijn of Genesys
Imagine all of your contact centre agents posses superpowers and every customer that contacts your organization has their problems instantly resolved. No matter how difficult the challenge is or how unsatisfied the customer might be, your agents have special powers to save the day – and the customer!
Wouldn't that be great?
The reality is often very different. Agents are unique individuals, each with their own strengths – and weaknesses that need to be improved upon. The trick is to first obtain a clear view of the strengths and weaknesses of your staff. Next, determine a plan to turn these weaknesses into super powers.
The following 5 steps can get you started:
1. Create a clear framework for agent development
Your employees know exactly what they need to know, and you know exactly what you need to measure. With this framework in place, you can execute on ways to improve.
2. Measure both knowledge and behaviour
The results of knowledge assessments tell you what your agents know. Analyzing recorded calls and screen transactions will tell you if that knowledge can be applied to real life behaviours to build effective customer experiences.
3. Analyze the variance in your key performance indicators
Making decisions based on averages is bad practice. Some agents might be really efficient, while others might be under-performing. On average you may still appear okay. but there is likely opportunity to improve if you look deeper.
4. Build individual training plans
Base development plans on knowledge assessments, quality measures and performance statistics. Sending your agents through one-size-fits-all training is not very effective.
5. Keep your agent skills database up to date
The skills database is the foundation for building effective workforce schedules. It also boosts the effectiveness of your routing strategies (when designed effectively).
Now, every agent has their equivalent of Superman's "Kryptonite" – something that they have a hard time dealing with or that will simply immobilize their superpowers. For some it's dealing with aggressive customers, for others it's pitching the latest promotion to sell more on an inbound call. Contact centre leaders need to find out what each agent does best, and where they need skills training to neutralize the Kryptonite.
---
Additional Information
Stefan can be contact via Twitter
For additional information about Genesys see their Website or Company Profile