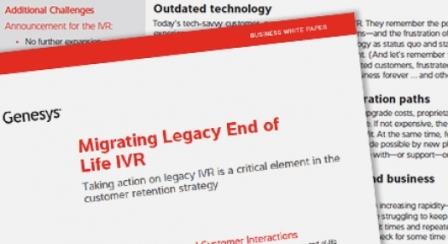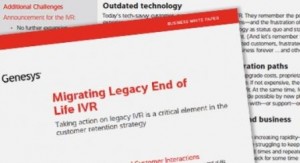 Genesys Whitepaper: Organisations with interactive voice response (IVR) systems that are at, or near, end-of-life are struggling as the outdated technology cannot respond effectively to the changing needs of the business or its customers—they are out of ports, out of support and running out of options.
If your organisation, like many today, is shifting strategic focus from customer acquisition to customer retention, you must seek every opportunity to improve customer experience and increase customer satisfaction. A voice application (IVR or voice portal) is critical to the customer experience.
Download this white paper to learn how migrating a legacy IVR can improve your customer retention strategy and what to look for when considering migration options.
About Genesys: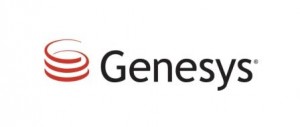 Genesys is the market leader in multi-channel customer experience (CX) and contact center solutions in the cloud and on-premises. We help brands of all sizes make great CX great business. The Genesys Customer Experience Platform powers optimal customer journeys consistently across all touch points, channels and interactions to turn customers into brand advocates. Genesys is trusted by over 4,500 customers in 80 countries to orchestrate more than 100 million digital and voice interactions each day.
For additional Information see Genesys' Company Profile or visit their Website