Customer service in the digital transformation era – Article by John Crossan, Vice President, EMEA, Zendesk
Anyone working in customer service over the past couple of years could not have missed the significant change in the way government organisations have digitised interaction with citizens.
The GOV.UK site is an excellent guide to how government at all levels should be engaging the public. It's a beautifully simple citizen-facing website; a single domain for the whole of central government that captures the most pertinent information in an easy-to-search format.
What is really encouraging is the knock-on effect it has had on local authorities. We've seen how many councils are following suit and digitally transforming themselves to improve both departmental efficiency and service delivery, including sharing information internally and externally. Surrey County Council is a great example of this move (read its digital strategy plans and open data principles here).
Encouragingly, the recent Ascent of Digital report, published by Deloitte, showed that 87% of the 400 public sector leaders surveyed wanted digital channels to improve customer service. The focus is certainly about making it easier for the public to interact with government organisations at all levels – surely a hugely positive move.
First steps
So, where do government organisations start? It begins with an understanding of the public they serve, taking into consideration age groups, cultures, socio-economic groups and importantly, computer literacy. Each group has a very different preference for how they want to interact with government, which demands an omnichannel approach to customer service.
What this means is that government organisations need to enable their citizens to be able to speak to them on the phone, via email and an intuitive, well-constructed help centre. They also need to allow enquiries to come in through social media channels such as Twitter and Facebook. They need to be where their citizens communicate.
Another increasingly important channel is live chat. That many customers prefer to talk in real time when engaging with an organisation was reflected in the recent Zendesk Benchmark Survey 2015  (download the report here) which found that of the 2,261 customers surveyed, people gave a higher satisfaction rating (92%) when using live chat to engage with an organisation than any other channel.
In fact, organisations that use live chat for customer service via their website have fewer requests submitted through their web forms.
If government organisations make it easy for people to communicate with them and find answers to their queries, they will have gone a long way to improving satisfaction levels among the public they serve. It's the first, crucial step towards proving that you understand citizens' needs.
---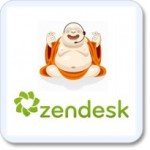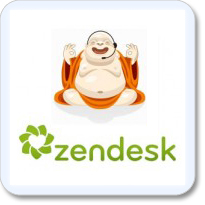 Zendesk is a software development company that provides a cloud-based customer service platform that includes ticketing, self-service options and customer support features. Founded in 2007, the company now employs 800+ people and serves 57,000 paid customers in 150 countries and territories.
For additional information see the Zendesk Website