Breaking the mould – revolutionising the traditional customer service model – Daniel Bailey, Director of Northern Europe, Zendesk
Think back to the time 10 years ago when phones used to be the prime point of contact for customer-related issues. Those were the good times when businesses could rely predominantly on contact centre agents to respond to customers in a couple of days. It was simple. However, the recent rise of ecommerce, multiple communication channels and the proliferation of mobile devices has meant that consumer shopping behaviours have significantly shifted, sending customer service teams into work overload.
Today, over two-thirds of consumers start their interactions with brands online, while only 28 per cent begin their journey on the phone[1]. On average, consumers regularly use at least four different channels to speak to brands and more than 90 per cent expect companies to have an online customer self-service offering to help them find quick answers to questions independently. Alongside fast-growing expectations for mobile, social and online self-service capabilities, organisations are also under pressure to resolve customer issues quickly to provide a satisfying customer experience. All in all, it's a tall order for businesses to meet.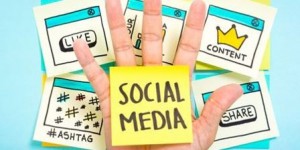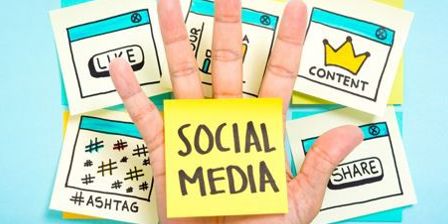 Addressing the social boom
The rise of social networks has been a key instigator in the evolution of the customer service industry, dramatically changing the dynamics between brand and consumer. No longer are brands sat firmly in the driving seat; the voice of the customer is more powerful than ever. The reach and immediacy of popular channels like Facebook (with 1.55 billion monthly active users) has raised expectations of customer service in terms of a high level of speed, convenience and transparency.
Complaints on social media pose an exponentially greater risk to a company than the traditional customer protest that have the reach and influence of those on social media. Considering that 70 per cent of consumers expect a response to social media comment in 15 minutes, time is of the essence[2]. One bad customer experience shared online can escalate quickly into a PR nightmare, proving costly to a brand's reputation and potentially damaging relationships with existing and future customers.
To avoid these issues, more businesses are turning to digital self-service solutions to help customers help themselves. By empowering the customer to self-serve, and solve issues on their own, essentially decreases the number of tickets and eases pressure on the customer service team. What matters is that you're taking care of the customer faster than ever before without having to spend time and resource answering multiple customer queries.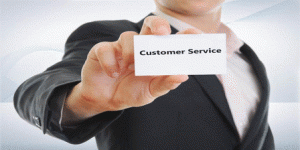 The value of the customer
Turning customer service into a valuable business differentiator requires a flexible approach to enhance the overall customer experience. For the customer, it's all about the ease of doing business anywhere, anytime and on any device. Waiting in long contact centre queues or being passed between multiple agents to resolve an issue are two areas that infuriate the customer. People expect customer service teams to resolve issues and ease customer frustration not aggravate the situation.
More and more businesses are recognising the strong correlation between customer satisfaction and customer loyalty. Customer service is a big issue, especially when you consider nearly two-thirds (63%) of customers will stop doing business altogether if the experience is poor[3]. In a climate of rising customer expectations, dealing with customer problems efficiently and quickly will naturally lead to higher customer satisfaction scores and strengthened trust in the brand. To survive changing consumer needs, ward off competition and manage disruptive technologies organisations must constantly adapt and innovate to get ahead. This is what wins customer loyalty and ultimately enhances business revenue in the long-term.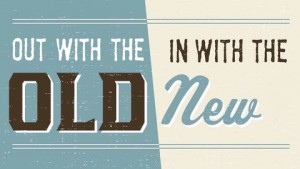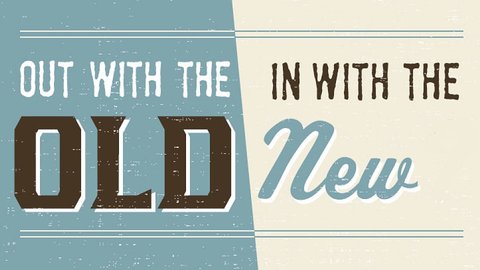 Out with the old, in with the new
When traditional customer service software was developed, the pressures of supporting new and multiple online channels just didn't exist; the products were never designed to accommodate input from social media or run on mobile devices. Subsequently, many organisations today have to update legacy infrastructure to keep up with the fast development of new channels and devices to stay on top of shifting consumer trends.
The problem is that updating traditional on-site software can be timely and expensive. As a result, many companies are making the move to cloud-based software-as-a-service (SaaS). Faster and more cost-effective, cloud-based solutions work on a rental basis and are tailored to meet the needs of the multichannel customer.
However, the more customer service channels a company supports, the more challenging it is to effectively track and respond to a high volume of customer inquiries. Every channel has the potential to create confusion so the key to simplifying the process is funnelling interactions from multiple channels into a single place. While requests will arrive in different ways, companies can strive for consistency across channels in terms of responses and management to meet the individual needs of customers.
It's safe to say that navigating today's digital landscape presents numerous challenges. When it comes to delivering a successful customer experience, it's not just about having a contact centre or fax machine, organisations must support a wide variety of channels from email and web to social media and mobile devices. By supporting these channels businesses are better positioned to deliver a memorable customer experience, ultimately keeping customers happy and loyal to a brand. If the last update you made to your customer service strategy was the addition of a 'support@' email address, it is probably time to seriously reassess your approach.
---
Additional Information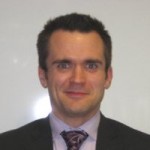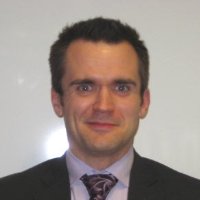 Daniel Bailey is Drector of Northern Europe at Zendesk
Zendesk builds software for better customer relationships. It empowers organizations to improve customer engagement and better understand their customers. More than 75,000 paid customer accounts in 150 countries and territories use Zendesk products. Based in San Francisco, Zendesk has operations in the United States, Europe, Asia, Australia, and South America.
For additional information on Zendesk visit their Website
1 Microsoft Global Multichannel Customer report 2015
2 BT Ayaya Customer Report 2015
3 Microsoft Global Multichannel Customer report 2015