Oxxio Customers Get Personal Advice from Energy Buddy 'O' – Chatbot advises consumers on energy consumption and cost saving
Oxxio has become the world's first energy supplier to introduce a bot to interact with customers. The intelligent next level chatbot, named 'O', provides Oxxio App users with personal and relevant insights into their energy consumption and helps them to interpret their personal data in innovative ways to reduce energy usage and costs.
'O' was developed by CX Company and TamTam and is available now on the Oxxio app.
Insights through innovative technology
'O' analyses energy consumption and provides customers with extra information about the Oxxio App and their energy costs. To do so, 'O' utilises the customer's smart meter readings and compares them to other customers.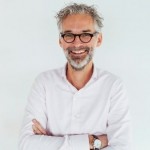 Joos Luteijn, Digital Lead at Oxxio commented,
"'O' is the user's personal Energy Buddy. With 'O', Oxxio gives a unique new meaning to the relationship we have with our customers. We can tailor-make our interactions with customers, based on their energy consumption and app usage."
The Oxxio App with Energy Buddy 'O' is free to download and use for both Oxxio customers and non-customers.
Optimal client interaction with 'O'
"We see a lot of opportunities," says Luteijn. "We believe that the Oxxio App is the ideal channel for our customers to control their energy usage.
If you respond to client needs and translate them to relevant mobile services, you can strengthen the customer relationship and simplify matters for them. 'O uses complex algorithms to turn large chunks of cluttered data tion user-friendly and practical informaiton. As it does so it also becomes progressively more intelligent and accurate in the advice it provides. That means it will become better and better at analysing energy consumption accurately to ensure that customers have even more control over their expenses."
In the near future users will also be able to ask 'O' questions. "We even foresee a next step with platforms such as Apple's Siri or Facebook Messenger, in which we can continue the dialogue", says Luteijn.
The Oxxio App can be acccessed from the Oxxio website and from the App Store and Google Play.
---
Additional Information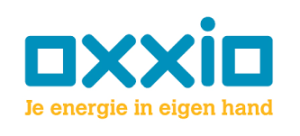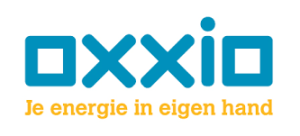 Oxxio supplies green energy and gas, at a constant low rate to over 800,000 customers in the Netherlands. With pioneering solutions, Oxxio is actively committed to provide Dutch households with more insight in and control over their energy consumption and expenses.
Oxxio is a subsidiary of Eneco Energie. It is the fourth largest supplier in the Netherlands and the largest of the companies that entered the market since liberalisation of the Dutch energy market in 2000.
For additional information on OXXIO visit their Website


CX Company provides technology, services and insight to enable personal customer engagement across any digital channel and device.
Digital first technology: DigitalCX, a digital customer engagement platform that supports highly personalised self-service, sales and community engagement. Plus comprehensive technologies to support advanced social customer operations.
Digital first services: Insight and analytics based consultancy services support the design and implementation of highly successful customer journeys, while operational consultancy supports the creation of high performance digital service operations.
Digital first outsourcing: A high performance multi-lingual Digital Customer Engagement Centre provides outsourced social customer engagement as well as live support for clients' self-service activities.
For additional information on CX Company visit their Website