Altitude Releases E-book On Why Digital Transformation Means That Contact Centre Solutions Are for Everyone Now
Start-ups and small/medium enterprises around the world are feeling the impact of digital transformation in the "Age of the Customer".
A recent study by Accenture found that 56% of companies think that the main impact of digital is in customer experience and, as a result, 63% plan to improve it. Investment in customer experience is now critical for companies of all sizes.
The ability to master customer engagement is of growing importance in the fight for success in the market, as technological, economic and social forces provide customers with more control of their interactions with businesses. Every company needs to innovate and create new ways to communicate and relate with people, and to improve actual and future costumer experiences. One such technology innovation are contact centres as-a-service, based on cloud infrastructure.
Altitude has published a new e-book: "A Contact Centre Solution? Is that really something for me?", a primer on how a new generation of contact centre solutions enable small and medium companies to think big, act big and achieve growth.
The e-book looks at who can benefit from a contact centre solution, why would a company benefit from it, and the costs and benefits of a cloud solution.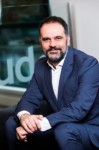 David Romero, Chief Marketing Officer of Altitude commented,
"Every day, start-ups and other companies are coming up with new business models that highlight how digital transformation is changing customer engagement",
"Despite that, a lot of decision-makers think that a contact centre solution is too expensive and hard to administer. Basically not worth the effort for a small business. That is a myth that we hope to dispel with our e-book".
Nowadays, cloud-based technology and its offered subscription models allow even small to medium sized businesses to benefit from truly advanced solutions to better manage customer relationships. Companies can operate contact centres with next to no infrastructure, that are simple to set-up, easy to operate, secure and highly-scalable, with competitive and very flexible costs.
---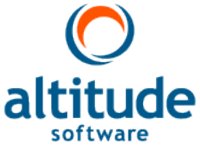 Additional Information
To Download the eBook '"A Contact Centre Solution? Is that really something for me?' Click Here
For additional information on Altitude visit their Website