The importance of the cloud in delivering a contact centre omnichannel CX
Craig Farley, Head of Consulting at IPI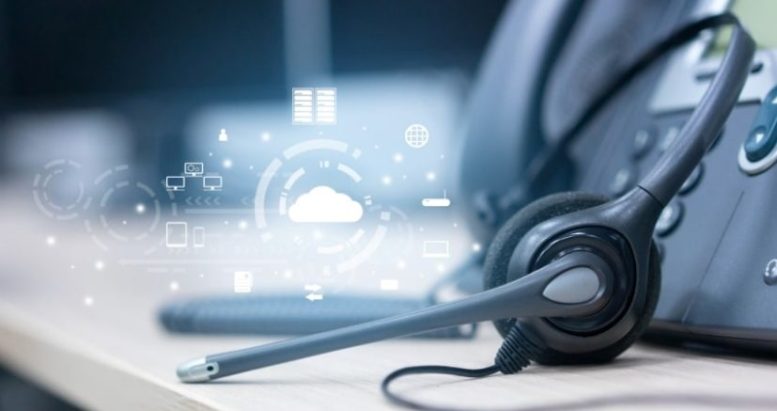 Accelerated by the rapid digitalisation of the past few years, tech-savvy consumers are demanding an omnichannel customer journey from their favourite brands, from social media to chatbots, SMS and email. As of 2021, for example, 71% of consumers considered texting their favourite businesses as an effective form of communication and 65% expected it to be an option, whilst Gartner predicts that by 2025 digital messaging, such as WhatsApp and WeChat, will be the favoured method of delivering CX.
With digital natives also entering the market – Hootsuite found that 53.2% of global internet users aged 16-24 use social networks as a primary source of information when researching brands – and 90% of customers saying the experience a brand provides is as important as its products or services, there has never been more incentive for brands to embrace omnichannel CX to meet customer needs.
This is where the cloud plays a vital role in helping brands' contact centres – the heart of any customer journey – to deliver on what customers are looking for today. Indeed, the value of the cloud in the contact centre has never been as apparent – the Call Centre Management Association (CCMA) believed the pandemic caused the industry to leap forward "five years in three months" because of the opportunity afforded it "to implement new technology to support a mass migration to homeworking." From transitioning to remote work, to increasing the ways in which customers communicate with brands, the cloud has truly come of age.
Why the cloud?
What sets the cloud apart is that it offers contact centres the potential to embrace new trends and technological innovation quickly and easily. To begin with, cloud solutions enable remote working, as well as facilitate the access of information, communication channels and training resources for agents in a hybrid environment. This ensures that agents can deliver CX wherever and however they're working and still be connected to the wider contact centre team and experience the same opportunities.
The Co-op for example, was able to mobilise its contact centre team to remote working, enabling its customer service team to continue to provide a quality service to its customers and members despite national uncertainty, whilst also allowing Co-op to increase and continue its outreach to members of the community.
In addition, the cloud makes it easier than ever to deploy contact centre innovations, from AI bots to speech analytics to ID and verification (ID&V) solutions. This enables contact centres to capitalise on more advanced technologies to boost the ease of communication with customers as well as broaden the options available to them – delivering on their need for the likes of automated chatbots and streamlined ID&V across multiple channels, while still hosting and enhancing the more standard forms of contact such as telephony that remain an integral form of communication.
Automation tools based in the cloud can also relieve the burden of mundane tasks in the contact centre, freeing up agents to invest more of their time and hard-earned skills in customer interactions across more channels. Automated ID&V on calls for example, enables agents to spend more time on the phone with the customer or be able to help a customer out on another channel whilst the first customer is being verified. In addition, when channels themselves are automated – such as chatbots – FAQs can be answered easily and quickly, repetitive tasks such as updating addresses or contact details can be handled by the bot, and agents have more time to spend with customers with more complex queries, whatever the channel.
Implementing an omnichannel solution in the cloud
Analysing what current systems are in place is the first step in building a roadmap for integrating a cloud-based omnichannel solution into the contact centre. By understanding the current state of operational practises, including people, processes and technology, it makes it easier for brands to plan a roadmap for the best migration path.
It's also crucial to gain a comprehensive understanding of what customers want. Digital native customers, for example, will likely expect a brand to have customer service available over social media or an app, whereas some demographics might prefer phone calls and email. Customers across the board also expect a personal touch, whether that's being greeted by name over the phone by an agent, or having personalised interactions with a chatbot. To ensure streamlined interactions and remove any pain points, brands can also implement speech and text analytics to see where improvements can be made, or where customers would like to see changes to their journey. Brands know their customers best, and should use this to shape the end solution that is rolled out.
Implementing a full and effective training plan for agents across all channels – whether that's ensuring all agents can operate across all platforms, or whether there are specialist teams for social media and video chat – is key to ensuring the brand, agents and customers get the most out of any omnichannel solution implemented. When the technology works well, agents can then ensure they're bringing the human element to the customer experience, adding that personal touch across multiple channels.
Omnichannel, bringing the human element to the contact centre
Adopting a cloud-based omnichannel approach not only enhances CX and the agent's experience from a technological standpoint, but it also has huge benefits from a people perspective. It enables brands to meet – or even exceed – customer expectations by giving customers their channel of choice where they feel most comfortable interacting with a brand, enabling brands to tailor communications to what customers want. It also empowers agents to learn new skills and build on existing ones, whilst enabling them to work remotely in a way that suits them best.
Indeed, cloud-based omnichannel solutions are an exciting step forward to tailoring the customer journey to support the needs and wants of the modern consumer, but also in benefiting the agents that make exceptional CX possible.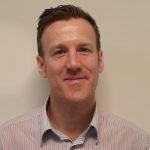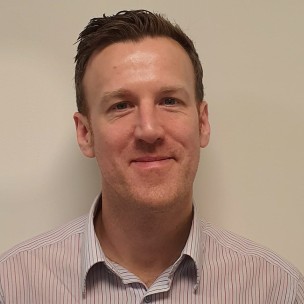 Craig Farley is Head of Consulting at IPI