Insurance specialist Premium Choice deploy SJS Solutions "best in class" visual communications software – Premium Choice have upgraded Optymyse, their Visual Communications Software, provided by SJS Solutions.

Premium Choice are insurance specialists who provide car, van and bike enthusiasts with a genuine choice of quality and affordable motor insurance, backed up by first-class customer service at all times.
SJS Solutions are market leaders in providing digital communication wallboards with powerful designs that create an enhanced environment for agents.
Since 2001, SJS solutions have helped build highly effective call and contact centres, designed to ensure employees are committed to an organisation's goals and values by providing engaging and inspiring visual solutions.
Premium Choice and SJS solutions have worked together for a number of years and after seeing the positive impact their initial offering made on agent performance and morale, upgrading to the new version was an easy decision to make.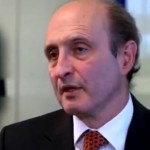 Rupert Gladstone, Head of IT, Premium Choice, comments:
"Optymyse 5 has given us the flexibility and speed to tailor our wallboards and displays to meet the needs of each team individually.
The ability to blend in information from across the business and display it in real time is proving very popular with both staff and managers.
Our next step is to give them the same information that they have in the office on their mobile devices when they are out on the road."

Adrian Vickers, Head of Technology, SJS Solutions, comments:
"We have worked with Premium choice now for a number of years and indeed they started with Optymyse 3, which was our first wallboard solution.
They have recently upgraded to Optymyse 5 Pro and the transition was extremely smooth due to the great working relationship between the two companies."