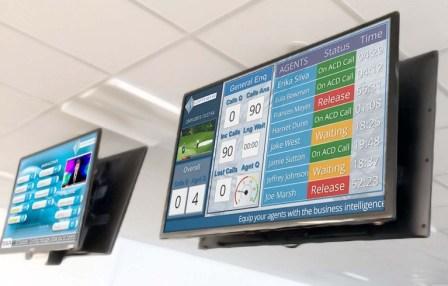 SJS Solutions improve customer care standards for  In Practice Systems (INPS), the 2nd biggest healthcare IT provider in the UK, by implementing SJS Solutions Optymyse™ Digital Display Solution.
SJS Solutions, the Visual Communications and Contact Centre Optimisation experts,  have deployed their best in breed visual communications solution enhancing the INPS contact centre environment and support INPS' agents in the delivery of customer excellence.
When INPS and SJS Solutions started working together INPS had already experienced the benefits of wallboards installed as part of their outgoing Nortel PBX, after they moved to ShoreTel they already had a clear visual communications requirement. Their goal was simple; to guarantee their agents were motivated, well informed, knowledgeable and had instant access to key call handling and agent status information in real time.

"We have enjoyed great success from wallboards in the past so when ShoreTel ECC was chosen as our new contact centre platform we were delighted to hear that they had a partner who could meet and exceed our visual communications needs. SJS have been brilliant; their Optymyse™ product offers us a lot more flexibility and many features that we are still to explore." Said Angelo Chrysanthou, Head of IS.
Although the initial SJS product gave INPS what they wanted, the recent upgrade to the latest version of Optymyse™ has provided the end users with complete design flexibility, multi-media options, animated transitions and the ability to support their brand via TV screens, Mobile devices and Agent Desktops, all in vivid Full HD.
In the case of INPS, SJS Solutions were able to meet all of their design needs including the ability to create a floor plan used to allow contact centre supervisors and managers to quickly identify which agents are logged in, on a call or in various other statuses.
"We are delighted that ShoreTel Innovation partners' SJS Solutions were able to provide our customer care team with the tools they need to ensure our agents are constantly reminded of how well they are serving our customers. Making sure agents have access to business intelligence helps us achieve better First Call Resolution performance and means agents have the confidence to earn the trust of our customers." Said Sunaiya Keshav-Naran, Information Systems Administrator.
Sunaiya continued; "since we first installed SJS Solutions' previous product some months ago they have provided outstanding support and training, we really enjoy working with them"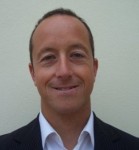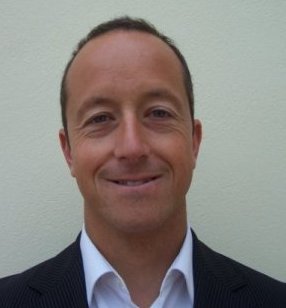 "It was great to work with an organisation who understand that by giving their agents engaging communications tools they are in turn putting their customer first" Said Stephen Pace, MD, SJS Solutions Ltd.
---

Founded in 2001 SJS Solutions develop innovative, affordable, easy to deploy visual communications solutions suitable for call & contact centres, help & support desks, sales teams, operational areas, driver depots and logistic offices to name a few. The SJS range of solutions are the result of over 10 years working with and listening to customers ranging from multi-billion dollar health care enterprises to insurance & automotive companies with small teams of people striving to deliver the best service and customer care possible. In the last 5 years SJS have become a global leader in creating the most flexible, easy to deploy visual communications products for companies of varying sizes with varying needs. The SJS API now ensures customers can display anything, anywhere.
For additional information see SJS Solutions' Website or Company Profile