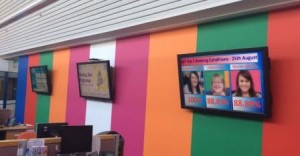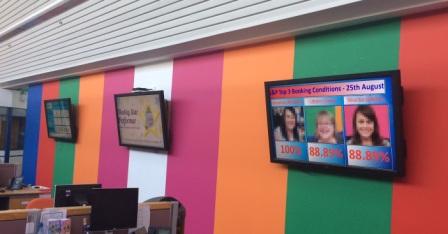 SJS Solutions ' Revenue Jumps 50% and Profits Double as New Digital Display Solutions Hit the Market.
2014 was a record year for digital display and visual communications experts SJS Solutions headquartered in the United Kingdom with offices in North America.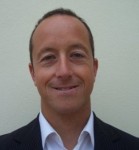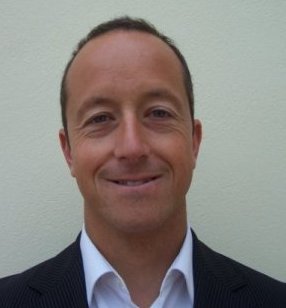 After investing heavily in the development of a new digital display suite focussed on the needs of call and contact centres, consisting of large TV screen wallboard functionality, a brand new Mobile App and an Agent Desktop Wallboard with design flexibility previously only available from their TV based wallboard product, SJS CEO Stephen Pace made the decision to take his company and associated products to customers in North America.
The results have been impressive and after three years of heavy investment in R&D SJS are performing better than ever in their 14 year history. The appointment of Sales Director, Jaki Hodge who was able to release Mr. Pace from some of his EMEA based responsibilities and allowed him to start targeting the US contact centre market also played its part.
"Jaki Hodge, our talented Sales Director EMEA was quickly able to learn our products and the market in which most of our focus has been for the last few years, this freed me up to talk to reseller partners and customers in the US. After attending a ShoreTel Technology Partner Conference in Orlando, FL, November 2012 we soon found that our products were also going to be popular in Australia as well as hugely popular in North America," said CEO Stephen Pace.
2014 saw SJS close several high profile, multi location customers where a great deal of flexibility was required, some notable additions include: power supplier Northern Power Grid, a company employing 2,200 people in the supply of power to the North East of England, Thames Water, the UK's largest water and wastewater service provider with over 15 million customers in London and the Thames Valley, Hoseasons, a trading name of Wyndham Vacation Rentals UK, one of the UK's most trusted holiday rental companies and eBay Enterprise an eBay company specializing in creating, developing and running online shopping sites for brick and mortar brands and retailers.
Outside the UK and in conjunction with key reseller partners, SJS have successfully installed their products on both the East and West Coasts of North America. In the Healthcare sector; Alere Inc. in Livermore CA and Pacific Source Healthcare in Eugene OR are benefiting from the Optymyse product, and pre-paid gift experts Blackhawk Networks extensively use Optymyse at their Reno, NV and El Salvador service centres.
"Our 2014 figures are just the start, in the last 12 months we have taken what is already extremely powerful digital display software, somewhat tailored to call and contact centres, and made it relevant to any environment where staff need to be educated and informed about anything from calls waiting to stock levels and sales performance to service failures.
The applications for Optymyse are endless and with our new pricing model starting at just £99 / $149 per month anyone can quickly create polished, professional, branded screen designs which motivate staff and enhance their environments. What's more our new API means our customers can take data from anywhere and display it on any device. You can even try Optymyse for free via our website," continued Mr Pace.
With existing installations across 4 continents and a new range of SaaS based digital display solutions capable of displaying any data or content onto any device, combined with a 14 year pedigree in software development SJS Solutions is in a strong position to increase momentum globally over the coming years.