Genesys and Analyst Kate Leggett to Share Latest Insights on Omnichannel Customer Self-Service
Genesys is hosting a live webinar on October 19 that examines new research into omnichannel customer self-service solutions. Presenting the one-hour interactive discussion is guest speaker Kate Leggett of Forrester Research, a leading expert on customer experience strategies.
Omnichannel is a key competitive advantage. According to the new research, 9 out 10 companies are employing omnichannel context to their existing self-service solutions to personalise customer interactions across all interactions. Join this discussion to learn how omnichannel can radically improve self-service experiences and why self-service may be the easiest first step to delivering true omnichannel experiences.
What: What's the Easiest First Step to Omnichannel? Surprise—It's Your IVR!
Are you prepared to offer your customers personalised self-service across all channels, including legacy applications like your interactive voice response (IVR)? This live webinar will highlight the latest research results on omnichannel self-service applications, industry best practices and the new KPIs being used by leading global companies and organisations that have successfully employed omnichannel self-service solutions.
When: Wednesday, October 19
North America, 10:00 AM PT / 1:00 PM ET
Latin America, 12:00 PM CDT / 3:00 PM BRT
Europe, 3:00 PM BST / 4:00 PM CEST
Who:
Kate Leggett, Vice President and Principal Analyst, Forrester Research
Scott Kolman, Vice President of Product Marketing, Genesys
Why: Attend this webinar to:
– Understand where organisations are in their implementation of omnichannel self-service, along with potential opportunities
– Learn insights from Forrester Research on new omnichannel self-service applications and their KPIs
– Hear recommendations on how best to start your omnichannel self-service efforts
---
Additional Information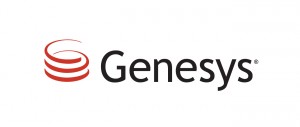 To register for the Webinar Click Here
Genesys, the world's #1 Customer Experience Platform, empowers companies to create effortless omnichannel customer experiences, journeys, and relationships. For over 25 years, we have put the customer at the centre of all we do and passionately believe that great customer engagement drives great business outcomes. Genesys is trusted by over 4,700 customers in 120 countries to orchestrate over 25 billion contact centre interactions per year in the cloud and on-premises.
For additional information visit the Genesys Website or view their Company Profile