Next Generation Genesys Customer Experience Platform Complements Installed CRM Applications by Orchestrating and Monitoring Customer Journeys and Interactions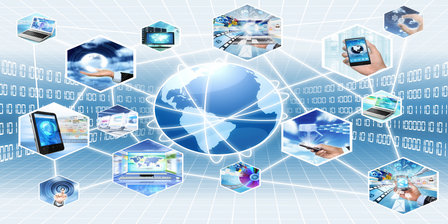 Genesys have announced the introduction of the next generation of the Genesys Customer Experience Platform. The new platform capabilities enable organisations to fully orchestrate and monitor multimodal omnichannel journeys and interactions that are personalized for every customer. Omnichannel journey management from Genesys combines omnichannel context (inclusive of voice), multimodality, orchestration, and journey lifecycle management to transform both self and assisted service. With these new capabilities, organizations finally have a platform to engage and guide customers across their journeys, delivering consistent and effective customer engagement with increased operational efficiencies. This new platform acts as the "system of engagement" to work side-by-side with the installed CRM application(s) that acts as the "system of record," managing the customer record and operational business processes for customers.
Reimagined Customer Journeys Can Now Be Fully Operationalised
As customers increasingly engage with organizations digitally via mobile devices, they follow self-directed and seemingly random journeys. Today, organizations manage those journeys from organizational silos that are not 'context aware' of the customer or their journey. The result is an impersonal experience that leads to dissatisfied customers and inefficient operations. In response, organizations have tried to reimagine and design deliberate customer journeys, but these have often been impractical to operationalise – until now. With the next generation of the Genesys Customer Experience Platform, companies can rapidly implement, orchestrate, monitor and tune these redesigned omnichannel customer journeys.
Omnichannel Journey Management Is Now A Reality
Most companies today can only support multichannel customer interactions. They support many channels such as voice, email and chat, but typically cannot share context across all channels inclusive of voice (called omnichannel context). With the Genesys Platform customers not only get omnichannel context, but three additional capabilities that collectively enable omnichannel journey management. They are the simultaneous synchronisation of multiple channels within a single interaction (called multimodality), the step-by-step directed sequencing of journeys and interactions (called orchestration), and the lifecycle management of the customer journey including designing, orchestrating, monitoring and tuning the journey (called journey lifecycle management). To enable organizations to deliver omnichannel journey management the following new capabilities were added to the Genesys Customer Experience Platform: to enable customers to deliver on omnichannel journey management. They are:
– Customer Journey Analytics and Monitoring, which provides visibility and insights into individual or multiple customer journeys for optimised agent interactions and for monitoring and tuning of journeys.
– Omnichannel Desktop, which provides agents and knowledge workers an integrated desktop from which to engage customers and to complete their related work items. The desktop provides a single view into all interactions and touchpoints involved in customer journeys, allows workers to engage customers using channel multimodality, and includes newly integrated knowledge management as well as a journey history dashboard for insights into optimal next steps or offers.
– Personalized Multimodal Self and Assisted Service, which provides contextual and personalised multimodal self-service for each customer in websites, web apps, IVR apps or mobile apps and at the right time provides seamless contextual transitions to agents or workers, who can continue to engage with multimodality through the omnichannel desktop.
– Knowledge Management, which provides both agents and customers proactive contextual knowledge in self-service or agent-assisted scenarios.  The optimal knowledge is offered to customers on websites and during channel interactions and to agents engaged with customers.
– Omnichannel Callback, which provides automated callback from websites, IVR applications, or mobile web or native apps allowing customers to receive guidance and support on their own schedule and choice of channel.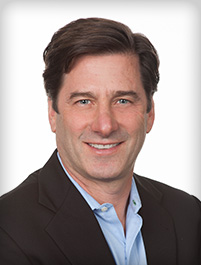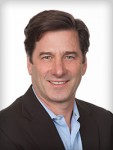 Genesys CEO Paul Segre, said,
"To date, no vendor has delivered a customer experience platform that can truly orchestrate and manage customer journeys,"
"The new omnichannel journey management capabilities available with the Genesys Customer Experience Platform set a new standard for customer engagement and firmly establishes Genesys as the industry leader for both vision and execution."
Self-Service is Revolutionized with Multimodal Engagement
Because many customers begin their interactions with companies using self-service touchpoints, impersonal and non-contextual self-service often results in abandonment, escalations to assisted service and poor customer experience. Omnichannel journey management transforms self-service engagement with contextual personalization aligned to the customer's journey, history, intent and importance. Multimodality applied to self-service takes it further by revolutionizing single channel self-service — complementing the presentation of information in one channel with assistance from another. For example, a customer who calls into an IVR can be offered visual assistance from a synchronized web site or mobile app for a richer multimodal experience. This can include a multitude of synchronized channels and touchpoints including chat, video, text, voice, websites, IVRs and mobile apps all within a single, personalized interaction.
Omnichannel Desktop Empowers Front and Back Office Workers
Supporting multichannel customer interactions has left contact center employees overwhelmed with multiple systems and screens to navigate to provide customer service or sales. Additionally, many employees still handle single interactions while "specialists" and back office experts are engaged to handle digital interactions or provide support. The onmichannel desktop available with the Genesys Customer Experience Platform offers both front and back office staff a comprehensive view into all interactions and touchpoints, while newly integrated knowledge management technology offers contextual guidance to improve customer engagement. The newly integrated journey dashboard provides front office staff with insight into customer journeys in order to improve the customer experience. Using these capabilities, a skilled employee who has full context of the customer journey combined with a customer's interaction history across all digital channels, is able to make specific product recommendations, marketing offers or billing adjustments.