Genesys have announced the introduction of the next generation of the Genesys Customer Experience Platform.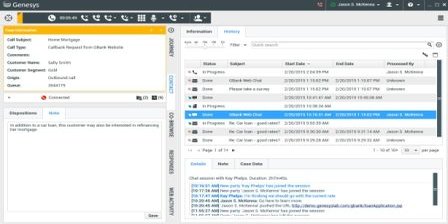 The new platform capabilities enable organisations to fully orchestrate and monitor multimodal omnichannel journeys and interactions that are personalised for every customer.
Omnichannel journey management from Genesys combines omnichannel context (inclusive of voice), multimodality, orchestration, and journey lifecycle management to transform both self and assisted service. With these new capabilities, organisations finally have a platform to engage and guide customers across their journeys, delivering consistent and effective customer engagement with increased operational efficiencies.
Digital Engagement Strategies Leave Today's Customers Frustrated
As customers increasingly engage with organisations digitally via mobile devices, they follow self-directed and seemingly random journeys. Today, organisations manage those journeys from organizational silos that are not 'context aware' of the customer or their journey. The result is an impersonal experience that leads to dissatisfied customers and inefficient operations. In response, organisations have tried to re-imagine and design deliberate customer journeys, but these have often been impractical to operationalise – until now. With the next generation of the Genesys Customer Experience Platform, companies can rapidly implement, orchestrate, monitor and tune these redesigned omnichannel customer journeys.
Multichannel Customer Engagement Implementations Fall Short
Most companies today can only support multichannel customer interactions. They support many channels such as voice, email and chat, but typically cannot share context across all channels inclusive of voice (omnichannel context), cannot synchronize multiple channels simultaneously within a single interaction (multimodality), and cannot direct journeys or interactions in step-by-step sequences (orchestration). Moreover, this approach leaves companies unable to manage the lifecycle of the customer journey to provide the kind of personalized and context-appropriate experience that today's digitally driven customers demand.
Because many customers begin their interactions with companies using self-service touchpoints, impersonal and non-contextual self-service often results in abandonment, escalations to assisted service and poor customer experience. Omnichannel journey management transforms self-service engagement with contextual personalization aligned to the customer's journey, history, intent and importance. Multimodality applied to self-service takes it further by revolutionizing single channel self-service — complementing the presentation of information in one channel with assistance from another. For example, a customer who calls into an IVR can be offered visual assistance from a synchronized web site or mobile app for a richer multimodal experience. This can include a multitude of synchronized channels and touchpoints including chat, video, text, voice, websites, IVRs and mobile apps all within a single, personalized interaction.
Customer Experience Staff Left Shorthanded To Address Customer Journeys
Supporting multichannel customer interactions has left contact centre employees overwhelmed with multiple systems and screens to navigate to provide customer service or sales. Additionally, many employees still handle single interactions while "specialists" and back office experts are engaged to handle digital interactions or provide support. The omnichannel desktop available with the Genesys Customer Experience Platform offers both front and back office staff a comprehensive view into all interactions and touchpoints, while newly integrated knowledge management technology offers contextual guidance to improve customer engagement. The newly integrated journey dashboard provides front office staff with insight into customer journeys in order to improve the customer experience. Using these capabilities, a skilled employee who has full context of the customer journey combined with a customer's interaction history across all digital channels, is able to make specific product recommendations, marketing offers or billing adjustments.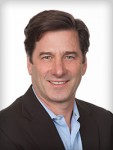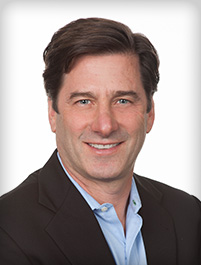 Genesys CEO Paul Segre, said,
"To date, no vendor has delivered a customer experience platform that can truly orchestrate and manage customer journeys," "The new omnichannel journey management capabilities available with the Genesys Customer Experience Platform set a new standard for customer engagement and firmly establishes Genesys as the industry leader for both vision and execution."
The next generation Genesys Customer Experience Platform is officially available around the world for both on-premises and cloud deployments and is available in three editions: Genesys Enterprise Edition, Genesys Business Edition and Genesys Premier Edition.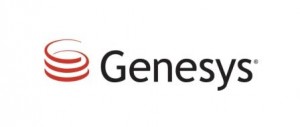 Genesys is the market leader in omnichannel customer experience (CX) and contact centre solutions in the cloud and on-premises. We help brands of all sizes make great CX great business. The Genesys Customer Experience Platform powers optimal customer journeys consistently across all touchpoints, channels and interactions to turn customers into brand advocates. Genesys is trusted by over 4,500 customers in 8 countries to orchestrate more than 100 million digital and voice interactions each day.