Twitter Continues to Grow for Customer Service; Dedicated Handles Among Top Brands Increase 19 Percent Since 2014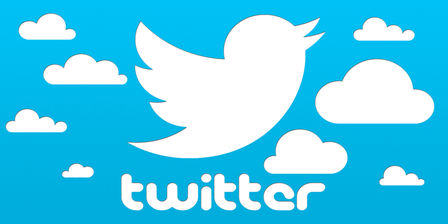 Simply Measured have released their annual Twitter Customer Service Study, analyzing the Twitter activity of the Interbrand 2014 Best 100 Global Brands.
According to Simply Measured, 43 percent of the Interbrand 100 brands have a dedicated customer service handle on the network, with 31 percent of those handles tweeting at least 10 times daily. Of those handles, 63 percent have an average response time of 8 hours or less. The study found that brands are recognizing Twitter as not only a brand awareness mechanism and website traffic driver, but also as a relied-upon way to address customer service issues swiftly and effectively.
The latest findings from the Simply Measured Customer Service study show that top brands' customer service handles are being mentioned more frequently on Twitter than ever before, and as a result, brands are engaging in customer service efforts at ever-higher levels and with better success.
Key findings from the study include:
Customers are using Twitter to solve customer service issues. The number of times the Interbrand 100's dedicated customer service handles were mentioned increased 41 percent year-over-year. Customers are increasingly turning to Twitter to express their frustration, but also keeping it polite. "Please" was one of the most commonly used words in Tweets, appearing in 10 percent of the dedicated handle mentions.
Brands are becoming more comfortable with Twitter for customer service. With almost 100 percent adoption of Twitter by top brands for general marketing, growth has moved from new account creation to dedicated customer service handle utilization. The number of top brands with a dedicated customer service handle increased 19 percent over the last year, but more telling was the number of Tweets sent by these handles. The number of brands tweeting 10 or more times daily increased 41 percent from 2014, and @Replies account for 99 percent of Tweets sent from dedicated handles.
Dedicated customer service handles utilise many techniques to satisfy customers. Standardised customer service success on Twitter has yet to be defined, with most handles employing different techniques for achieving customer satisfaction. Directing users to online resources is the most common practice, and least frequently directing users to a direct message (DM) with the brand. Most techniques seem to be effective; according to Simply Measured and Lithium Technologies' data on customer expectations, top brands are doing a good job of satisfying customers with service issues via Twitter.
Timeliness is key to success. Of the top dedicated customer service handles, 95 percent send customer responses within 48 hours when they do send a response, showing a commitment to quickly resolving issues on Twitter. A mere 5 percent of brands respond within the impressive one hour mark.
"Twitter provides an unprecedented way for brands to interact with customers and solve their service-related issues in real-time," said Adam Schoenfeld, CEO of Simply Measured. "As brands continue to use their social data and analytics to plan and measure their campaign success, I expect we'll keep seeing savvy marketers develop a strong customer service strategy to engage with users and help develop a positive brand experience."

For additional information about Simply Measured view their Website