New White Paper Outlines Seven Steps to Deliver Great Customer Service through Social Media

Altitude Software have announced the release of a new white paper that outlines the seven steps to deliver great customer service through social media, using the contact centre.
According to We Are Social (1), in 2014, the average social media user spent two hours and 25 minutes per day using social networks. Social media continues to grow at a fast pace, with active user accounts equating to around 30 percent of the world's population at the end of 2014. In the same year, active social media accounts grew 12 percent, adding 222 million more accounts.
Consumers are more prone to switch providers
In a decade, social networking has gained the attention (and time) of internet users worldwide. The tangible result is a growing 'switching economy' that accounted for an estimated $6.2trn in revenue opportunity for providers across 17 key markets in 2014 – up 26 percent from $4.9trn in 2010, according to Accenture (2). Despite this growing issue, current research shows that most companies still use social media primarily as a marketing channel, with messages targeted for product promotion and deals, and limited customer interaction.
Altitude Software's new white paper "Seven Steps to Win the Social Customer Service Challenge" outlines the business case for giving customer service organisations, normally housed in the contact centre, a much bigger role in companies' social media.
The white paper focuses on seven steps on the path to provide a consistent experience across interaction channels – be it voice, web, chat, email, or social media. Social media should be increasingly treated as another customer interaction channel, and integrated into existing customer service technology platforms and business processes.
In fact, the contact centre is usually the only structure in the organisation capable of handling and managing large volumes of interactions on a timely basis. Social media interactions, although qualitatively different, share a great number of characteristics with interactions in other communication channels such as voice and email. The effective integration of social media within the contact centre demands a systematic, intelligent and proactive approach to customer interactions.
---
Additional Information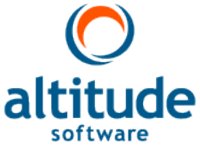 To download the White Paper – "Seven Steps to Win the Social Customer Service Challenge" – Click Here
For additional information on Altitude Software visit their Website
(1) Digital, Social and Mobile in 2015 Report; WeAreSocial; January 2015.
(2) Customer 2020: Are You Future-Ready or Reliving the Past? ; Accenture; January 2015.